Elizabeth Thomas Scared Of Her Mother? Father Of Kidnapped Tennessee Teen Files For Divorce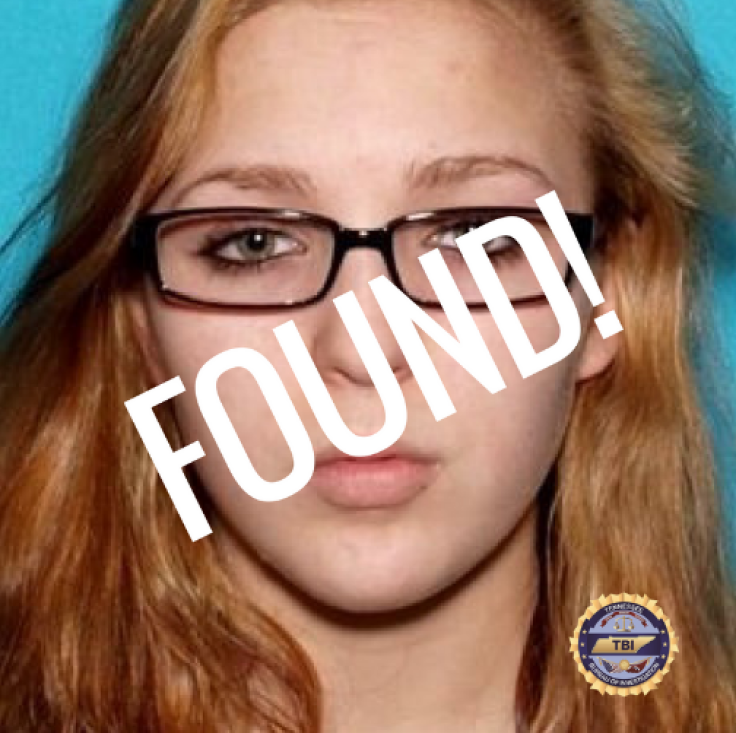 Just days after police rescued Tennessee teen Elizabeth Thomas after more than a month of her disappearance, her father Anthony Thomas filed for divorce from his estranged wife over concerns for the safety of his daughter. Elizabeth was found April 19 in California with her former teacher Tad Cummins, who is suspected of having kidnapped her.
According to Maury County Chancery Court records obtained by the Tennessean, Thomas cited irreconcilable differences and inappropriate marital conduct in divorce filings lodged against his wife, Kimberly, 48. The divorce filing comes ahead of a child abuse trial set for Kimberly, who is accused of abusing their children.
On Monday, court approved a temporary restraining order prohibiting Thomas' wife from contacting him or speaking out about their daughter's disappearance.
"We are afraid of Ms. Thomas giving interviews or speaking," Thomas' lawyer Cory Ricci told the Tennessean. "If it airs, Elizabeth will be terrified. She's very, very scared of her mother."
Elizabeth went missing on March 13 prompting Tennessee law enforcement authorities to issue an Amber Alert for the teen. Suspicion over the relationship between Cummins and Elizabeth was raised after an unidentified student reported seeing the two kissing in his classroom.
Elizabeth's mother was accused of bashing her daughter's head against a washing machine and locking her in a basement, according to WTVF-TV. After the allegations against his wife of 30 years surfaced in November 2015, Thomas decided to split with her. Two months later, she was indicted on one felony and multiple misdemeanor child abuse charges. The criminal trial for Kimberly is set for May 12.
Meanwhile, Elizabeth's alleged abductor has been detained in California's Sacramento County jail since Friday. Cummins faces multiple charges, including knowingly transporting a minor across state lines with the intention to engage in sexual activity, which carries a minimum sentence of 10 years in prison and a maximum of life imprisonment.
The 15-year-old is suffering from panic attacks and is jittery after returning to her family following her abduction, her father said during an interview with "Primetime Justice" on CNN.
"She didn't look like herself at all. She looked like she was very worn out, very thin. And very jittery," Thomas said. "She's somebody who's actually more sure of herself, usually all smiles and she's been sort of the life of the party."
© Copyright IBTimes 2023. All rights reserved.