Ellen DeGeneres COVID-19 Update: Host Suffering 'Excruciating Back Pain'
KEY POINTS
Ellen DeGeneres said she "feels really good" despite contracting the coronavirus
However, she said she experiences back pains
"The Ellen DeGeneres Show" production was paused following her COVID-19 diagnosis
Ellen DeGeneres has revealed one surprising symptom of COVID-19 that she is experiencing after testing positive for the coronavirus.
On Wednesday, the talk show host gave her fans an update on how she's doing days after she revealed her COVID-19 diagnosis. In a video, DeGeneres shared that she has been doing good but that she suffers from an unexpected symptom of the virus.
"Hi everybody, just saying thank you to all the well wishes out there. I appreciate it very much. I am feeling 100%. I feel really good," DeGeneres explained, before admitting that she didn't know back pains were a symptom of COVID-19.
"One thing they don't tell you is you get, somehow, excruciating back pain. Who knew? How come? Back pain. Bad," the 62-year-old added.
On Dec. 10, the philanthropist revealed that she contracted the coronavirus and that her close contacts had been notified. DeGeneres also said she was following CDC protocols.
"I'll see you all again after the holidays. Please stay healthy and safe," DeGeneres ended her statement.
After she announced her COVID-19 diagnosis, production company Telepictures told People that they have halted production until next year. "The Ellen DeGeneres Show" returned for another season on NBC in September following damaging workplace toxic allegations made by former employees.
"As you may have heard, this summer there were accusations of a toxic work environment at our show, and then there was an investigation. I learned that things happened here that never should have happened. I take that very seriously, and I want to say I am so sorry to the people who were affected," DeGeneres said during the opening of the show.
Despite the controversies it received, the show performed well during its Season 18 premiere. Still, it received mixed reactions from followers on social media, some of whom were disappointed with DeGeneres for her jokes.
In July, one current and several former employees of the show revealed their harrowing experiences in the workplace, alleging that they were mistreated by their bosses. One Black ex-worker alleged that she suffered "microaggressions."
Others said they were instructed not to talk to DeGeneres if they spotted her around the office.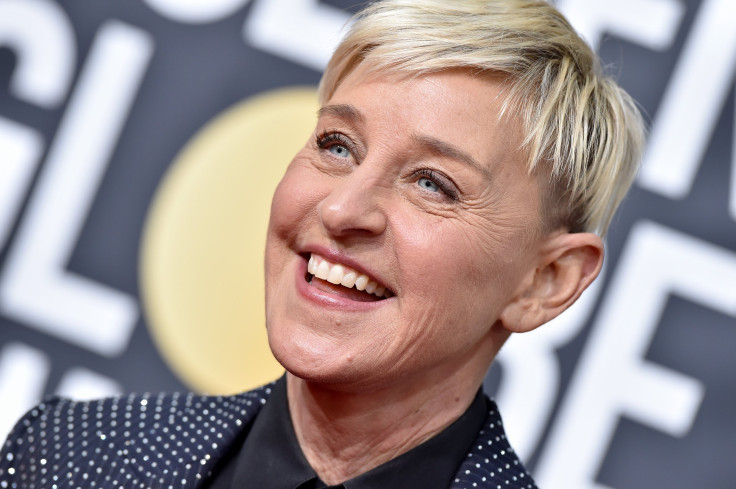 © Copyright IBTimes 2023. All rights reserved.