Ellen DeGeneres Keeps Calling Her Celebrity Friends
"Ellen does not know how to do nothing," is perhaps the most accurate way to describe Ellen DeGeneres's recent slew of videos in which "The Ellen Show" host called up some of her celebrity friends Wednesday.
"Alright, well I just wanted to call and say hey," the host said to John Legend and Chrissy Teigen on the phone, which then prompted Teigen to post a video of the call on her own social media, teasing the talk show host.
Starting with Maroon 5 lead singer Adam Levine, Ellen called to wish him a happy birthday, People reported.
"It's Ellen, happy birthday," she said. "What are you doing?"
Levine replied that he's "enjoying his wonderful family," and then asked the talk show host what she was doing to which she replied, "not much."
Lounging in an oversized pullover on her couch, Ellen then proceeded to dial a few other famous friends, each conversation lasting only about one minute. Next on the list was singer Justin Timberlake and wife Jessica Biel.
"Justin?" Ellen said. "What are you doing?"
Both Timberlake and Biel replied, "nothing."
Ellen seemed to search for some form of entertainment in her phone calls, and then in true comedic fashion, acted seemingly disappointed as almost everyone responded with "nothing."
She then called Legend and Teigen, talking to first the couple before adding "Hi, Miles," to Legend and Teigen's 1-year-old son.
"Just with the kids," Teigen told Ellen, which prompted Ellen to add, "I wish I had kids right now, I'm so bored."
"Sounds like things are good over at John Legend and Chrissy Teigen's house," Ellen wrote in her Instagram caption, tagging the couple.
Along with his wife who is known for her comedic presence on Twitter, Legend also shared the video of the phone call on his own account.
"Ellen's enjoying her time at home," he wrote.
"The Ellen Show" has halted production because of coronavirus concerns, according to Deadline, so audiences might be treated to more of Ellen's phone calls in the near future.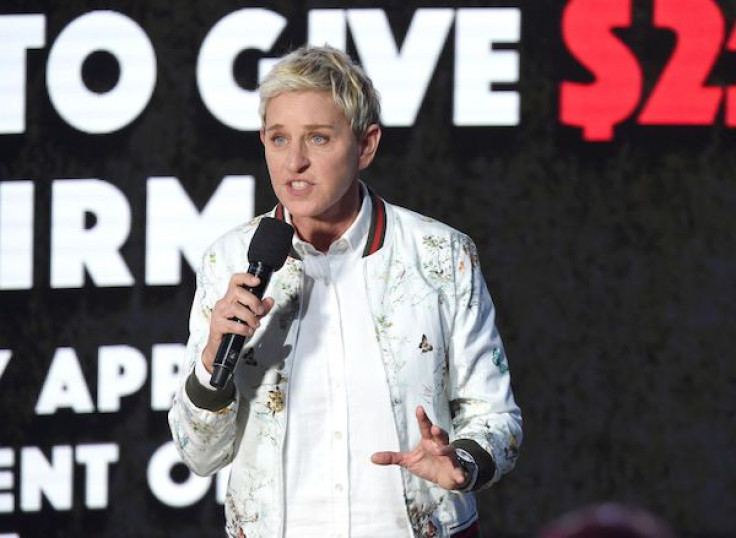 © Copyright IBTimes 2022. All rights reserved.
FOLLOW MORE IBT NEWS ON THE BELOW CHANNELS