Ellen Pompeo On Possible Coronavirus-Inspired 'Grey's Anatomy' Episode: 'I Thought About It'
KEY POINTS
Ellen Pompeo has revealed that she thought of having a coronavirus-inspired episode of "Grey's Anatomy"
Pompeo also shared that she feels heartbroken for the doctors and nurses who don't have protective gear amid the pandemic
The actress also confirmed that she will be coming back for another season of "Grey's Anatomy"
The novel coronavirus has taken the world by storm. The pandemic has forced every nation to impose complete lockdowns and urge people to stay inside their homes to prevent the spread of the disease. Medical professionals have been working tirelessly on the front lines, so they could cure the patients suffering from the deadly disease.
The pandemic could be a perfect subject for various filmmakers and artists to showcase the difficulties that healthcare workers face while battling the disease. And it seems Ellen Pompeo has been thinking about this subject already.
Pompeo, who portrays the character of Dr. Meredith Grey in the popular series "Grey's Anatomy," recently told Variety that she has already considered the prospect of having an episode that solely focuses on the COVID-19 pandemic.
She also cited Barack Obama's speech in 2014 where he noted that a pandemic is inevitable and the people of the U.S. should be prepared for it.
"I do not know. I thought about it (coronavirus episode). Obviously, we do not want to get too political here, but I was just watching the news and I saw a clip of Barack Obama in 2014, saying that a pandemic was inevitable and that we should be prepared for it," Pompeo said.
The actress criticized the Republicans who did not grant Obama the budget for talking precautionary measures and explained that it is so "disappointing" that the U.S. is not prepared for this.
"The fact that five years later we are not prepared, some people dropped the ball for sure. It is disappointing," Pompeo said.
The U.S. is the worst-hit nation in the world right now, with more than 678,000 cases and 34,461 deaths. Meanwhile, worldwide cases of COVID-19 are now more than 2.1 million.
Pompeo also confirmed that there are still four episodes remaining in the ongoing season of the show and they will start filming them as soon as the restrictions are lifted. The restrictions have forced many movies and TV shows to halt their production.
The "Catch Me If You Can" star also shared that she feels really heartbroken when she hears about doctors and nurses working for 24 hours to treat COVID-19 patients without protective gear.
"We do not know sacrifice. Our healthcare professionals, the fact that they are fighting this fight unprepared without the proper gear is really heartbreaking for me," Pompeo said.
Later in the interview, Pompeo also revealed that she will be coming back for another season of "Grey's Anatomy."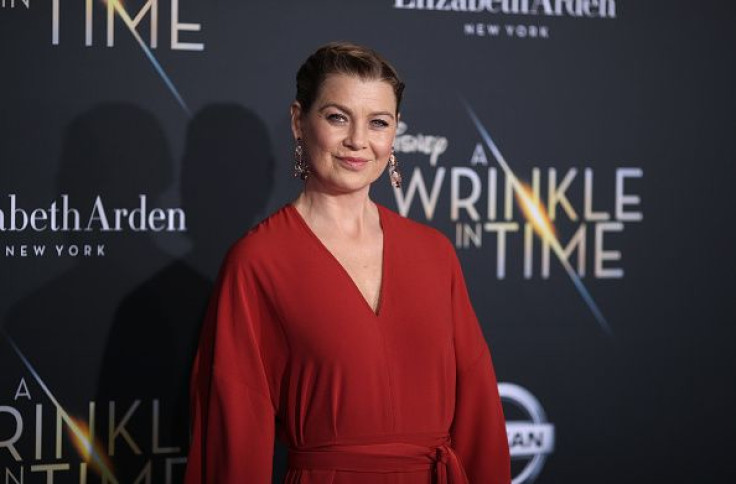 © Copyright IBTimes 2023. All rights reserved.
FOLLOW MORE IBT NEWS ON THE BELOW CHANNELS