Elon Musk Asked Jeffrey Epstein Help In Finding New Tesla Chairman: NYT Report
Tesla CEO Elon Musk is remaining silent amid persistent rumors he asked the late Jeffrey Epstein to help him find a new chairman for the company. Epstein committed suicide on Aug. 10 while locked-up in a New York prison on charges of sex trafficking teenage girls.
Musk's involvement in the sordid Epstein imbroglio, which has also ensnared other celebrities such as former president Bill Clinton, Woody Allen and Prince Andrew, was apparently the offshoot of Musk's dust-up with the U.S. Securities and Exchange Commission (SEC) in August 2018.
The SEC sued Musk for falsely claiming he had taken Tesla private when, in fact, he hadn't done so. As part of the settlement with the SEC, Musk agreed to relinquish his position as Tesla chairman. It was during the search for his successor Musk is said to have approached Epstein for assistance.
A story in The New York Times said Epstein claims to have compiled a list of candidates at Musk's request, "and that Mr. Epstein had an email from Mr. Musk authorizing the search for a new chairman."
The NYT author, James B. Stewart, wrote he had contacted Epstein because he had "heard a rumor that he was advising Tesla's embattled chief executive."
Tesla responded for Musk in denying this account.
"It is incorrect to say that Epstein ever advised Elon on anything," asserted Keely Sulprizio, a spokeswoman for Musk.
Stewart wrote Epstein avoided revealing specifics about his work for Tesla. The author said this was because Epstein claimed he'd have had to stop advising Tesla if his involvement became public. Epstein said he was "radioactive."
He also knew everyone at Tesla would deny talking to him or being Musk's friend. Epstein also said this was something he'd gotten used to, "even though it didn't stop people from visiting him, coming to his dinner parties or asking him for money."
Upon reflecting on the interview, Stewart said he "was struck by how little information Mr. Epstein had actually provided. While I can't say anything he said was an explicit lie, much of what he said was vague or speculative and couldn't be proved or disproved."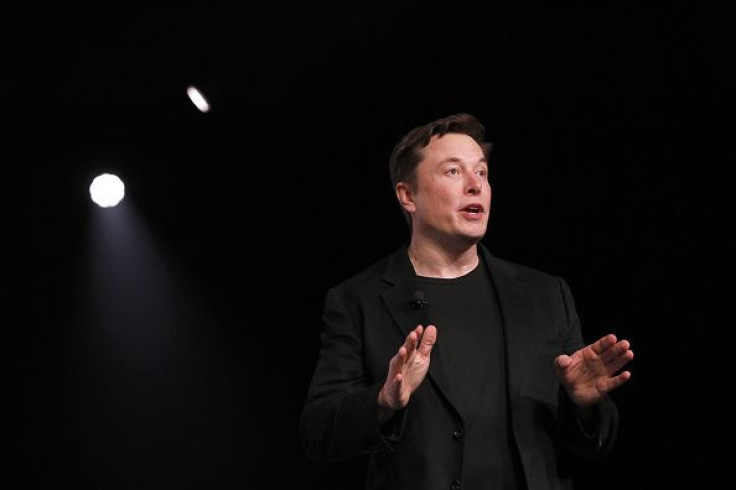 It does seem Epstein did have some ties to Musk. A photo showing Musk with Ghislaine Maxwell, Epstein's confidante and former companion, at the 2014 Vanity Fair Oscars party has made rounds lately.
Musk spokeswoman, Sulprizio, however, brushed aside the insinuation generated by the photo.
"Ghislaine simply inserted herself behind him in a photo he was posing for without his knowledge," said Sulprizio.
And as for Stewart's take on the claim Epstein might have helped Musk, "It seemed clear Mr. Epstein had embellished his role in the Tesla situation to enhance his own importance and gain attention -- something that now seems to have been a pattern," wrote Stewart.
© Copyright IBTimes 2023. All rights reserved.