Elon Musk, Mark Zuckerberg 'Dead Serious' About UFC Fight: 'Let's Go Full MMA'

KEY POINTS
UFC president Dana White said the match between Musk and Zuckerberg could be the most-watched of all time
White said pay-per-view tickets for the match could go up to as much as $100
Zuckerberg recently won gold and silver medals in a jiu-jitsu tournament
Tesla CEO Elon Musk and Facebook CEO Mark Zuckerberg are "dead serious" about fighting each other in a cage match, according to a report.
Speaking with TMZ Live, UFC president Dana White said he has been talking with Musk and Zuckerberg and claimed both tech moguls are insistent about fighting it out in the Octagon in Las Vegas.
"Talked with Mark and Elon last night, both guys are absolutely dead serious about this," he said.
White also said he believes the fight between Musk and Zuckerberg could potentially be one of the most-watched matches of all time, adding that the cost for pay-per-view could go up to as high as $100 from the usual $80 for a UFC fight.
"The biggest fight of all time was Floyd and Conor, I just think it triples that -- it triples what that did, there's no limit on what that thing can make," he added.
White's remarks come after Musk on Wednesday tweeted that he would be up for a "cage match" with Zuckerburg to which the Facebook CEO responded with: "Send me location."
Musk later responded to a tweet about the fight by Alex Health, editor of the tech news website Verge, with "Vegas Octagon," which is a reference to the arena that hosts UFC matches. He also boasted a secret move called "The Walrus."
"I have this great move that I call 'The Walrus,' where I just lie on top of my opponent & do nothing," Musk wrote, later suggesting a "full" martial arts match. "Let's go full MMA."
Zuckerberg recently won gold and silver medals in a jiu-jitsu tournament. He had also trained for about a year under Dave Camarillo who is known for mentoring elite UFC fighters, including former heavyweight champion Cain Velasquez.
On the other hand, it is unclear what Musk's fighting skills are. The Tesla CEO also previously said that he "almost never work out."
The potential match between both tech moguls seemingly stemmed from a report about Meta possibly working on a text-based social platform designed to compete with Twitter. The app, called Project 92 or P92, could theoretically allow users to follow accounts that they are already following on Instagram and potentially bring over followers from decentralized platforms, including Mastodon, BBC News reported, citing a Meta source with knowledge of the plans.
It is unclear when the application will be released. The outlet noted that speculations suggest a launch by the end of June.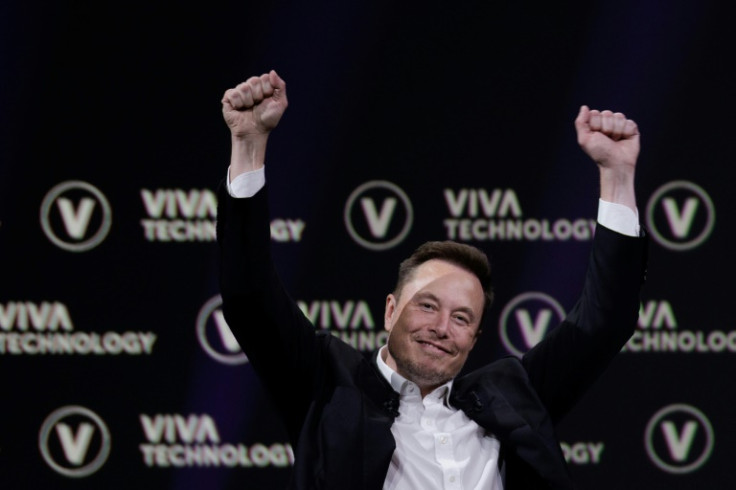 © Copyright IBTimes 2023. All rights reserved.