Elon Musk, Other Tesla Directors To Return $735M Over Accusations Of Overpaying Themselves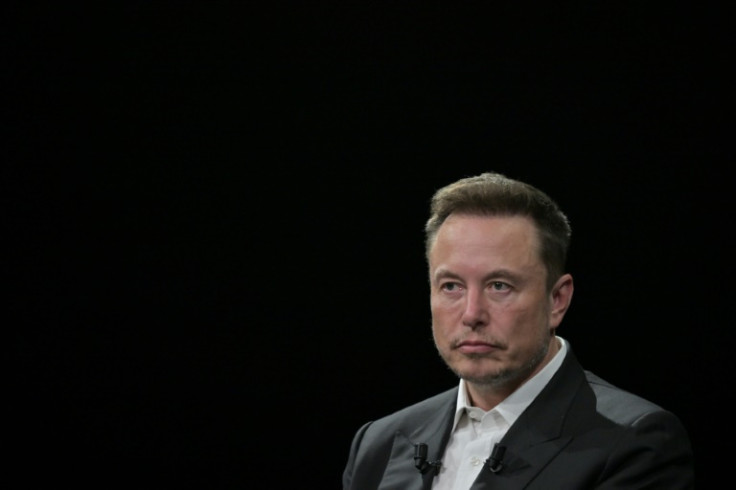 KEY POINTS
Musk and the other board directors have denied the overpay allegations
Musk was also sued for his $56 billion pay package in 2018
Tesla also faces allegations of racism and unsafe working conditions
Tesla CEO Elon Musk and other board directors of the electric vehicle giant have agreed Monday to return $735 million directly to the company to settle claims that they overpaid themselves over a span of about three years.
The settlement stems from a complaint lodged by the Police and Fire Retirement System of Detroit and a few others in 2020 alleging that Tesla's board of directors "have granted themselves millions in excessive compensation and are poised to continue this unrelenting avarice into the indefinite future," Bloomberg first reported.
The complainants further alleged Tesla board directors "breached their fiduciary duties" when they overpaid themselves excessively and in an unfair manner, a January filing in a Delaware court showed.
The directors include Oracle founder Larry Ellison, media mogul Rupert Murdoch's son James Murdoch and Musk's brother Kimbal Musk. They denied the allegations but agreed to settle the case "to eliminate the uncertainty, risk, burden, and expense of further litigation," according to a filing last month.
Musk and the other board directors have also agreed to not take any compensation for 2021, 2022 and 2023. The case will not be officially settled until Chancellor Kathaleen McCormick gives her final approval. McCormick was also the judge who presided over the litigation involving Musk's turbulent acquisition of Twitter last year.
Musk previously came under scrutiny for his $56 billion pay deal when Tesla shareholder Richard Tornetta sought to rescind the tech titan's 2018 compensation package, which he said was "the largest compensation grant in human history."
Tornetta's legal team argued that Musk's 2018 pay package did not serve its real purpose of getting the tech mogul to focus on his EV company. "Indeed, Musk testified that since the Grant's approval, he has spent a little more than half his time on Tesla matters and has dedicated substantial time and attention to various other endeavors," the lawsuit read.
Tesla has faced a string of complaints in recent years, including accusations of racism in the EV giant's Fremont plant in the San Francisco Bay Area. Lawyers suing the company said at least 6,000 workers could join a class action lawsuit alleging rampant racism at the company. As of June, more than 200 Black workers have submitted testimonies regarding the racism allegations.
A former employee also alleged that Tesla's sweat shop in Peabody, Massachusetts, had an unsafe working environment. The worker said he was fired in 2021 after complaining several times about the "dangerous heat situation" at the shop.
Workers at a Buffalo, New York, factory announced in February that they were launching a campaign to form Tesla's first union. The workers demand better wages, better job security and a say in decision-making at the workplace.
© Copyright IBTimes 2023. All rights reserved.