Elon Musk Says He's The Reason OpenAI Exists As Sam Altman Testifies Before Congress
KEY POINTS
The Twitter owner said he was "instrumental" in recruiting OpenAI's Ilya Sutskever
Elon Musk left the OpenAI board in 2018 after a supposed power struggle
The SpaceX founder has called for AI regulation in the past, citing its dangers to humanity
Twitter owner Elon Musk has said he's the reason OpenAI is in the market today, recalling his past investment in the artificial intelligence leader.
Musk made the claim Tuesday as OpenAI CEO and co-founder Sam Altman appeared before Congress.
"I am the reason OpenAI exists," Musk told CNBC's David Faber in an interview. The Tesla CEO then mentioned his investment into OpenAI during the startup's early days.
And while he said he couldn't remember the exact amount of the said investment, he noted that "it's some number on the order of $50 million."
"They wouldn't exist without me," Musk reiterated, adding that he "came up with the name" of the company, which he said refers to "open source."
He admitted that at first, he thought OpenAI was "probably a hopeless endeavor," considering its competition with Google's DeepMind.
Musk said that despite his doubts, he was "instrumental" in OpenAI's recruitment of key scientists and engineers, "most notably Ilya Sutskever" who is also the co-founder of OpenAI.
Musk was an early backer and a former board member of OpenAI. The company announced that Musk was leaving the board early in 2018, citing Tesla's pivot toward AI technology.
In March, Semafor reported that Musk toldAltman the company had fallen behind Google in the AI market. People with knowledge of the matter told the outlet the tech visionary suggested he take over the company's leadership.
Altman and other co-founders, including then-chief technology officer Greg Brockman, reportedly rejected Musk's proposal. A power struggle ensued, ultimately leading to the tech mogul pulling out of a planned huge donation and leaving the startup.
Sources further told the outlet that even as Musk reportedly promised to donate around $1 billion over a period of years, his payments ended after his departure.
In February, Musk tweeted that the startup was "created as an open source (which is why I named it 'Open' AI), a non-profit company to serve as a counterweight to Google, but now it has become a closed source, a maximum-profit company effectively controlled by Microsoft."
Late in March, Musk posted a meme featuring Elmo and a caption that said, "Me realizing AI, the most powerful tool that mankind has ever created, is now in the hands of a ruthless corporate monopoly."
Altman was in Congress Tuesday to discuss artificial technology with House lawmakers and a U.S. Senate subcommittee.
"This is a remarkable time to be working on artificial intelligence, but as this technology advances, we understand that people are anxious about how it could change the way we live," Altman said before lawmakers.
He reiterated that "if this technology goes wrong — it can go quite wrong — and we want to be vocal about that. We want to work with the government to prevent that from happening."
He also said OpenAI wanted to be "clear" about the "downside" of the technology.
According to Altman, he believes there are policies AI companies would be willing to "voluntarily adopt."
He further noted that the government should establish a new agency that would provide and "take away" licenses to AI projects to ensure compliance.
The 38-year-old tech leader also suggested testing requirements for powerful AI models prior to their release to ensure that rules would be followed.
Meanwhile, Musk appears to be ramping up work in the AI environment as he said he would launch TruthGPT, an AI platform that would rival OpenAI's ChatGPT.
The SpaceX founder said his AI tool would be a "maximum truth-seeking AI that tries to understand the nature of the universe," adding that it would be "the best path to safety."
Musk has warned that unregulated AI "has the potential of civilization destruction."
In 2017, he reiterated the importance of regulating the technology, calling for governments to be "proactive" instead of reactive to the fast-moving tech.
He isn't the only tech expert who has warned of the dangers of AI.
Geoffrey Hinton, known in the tech industry as the "Godfather of AI," recently told the New York Times that AI advancements posed "profound risks to society and humanity."
Hinton, who built the foundation for AI systems, said the speed of the AI race among competitors was too fast, possibly threatening jobs and enabling misinformation.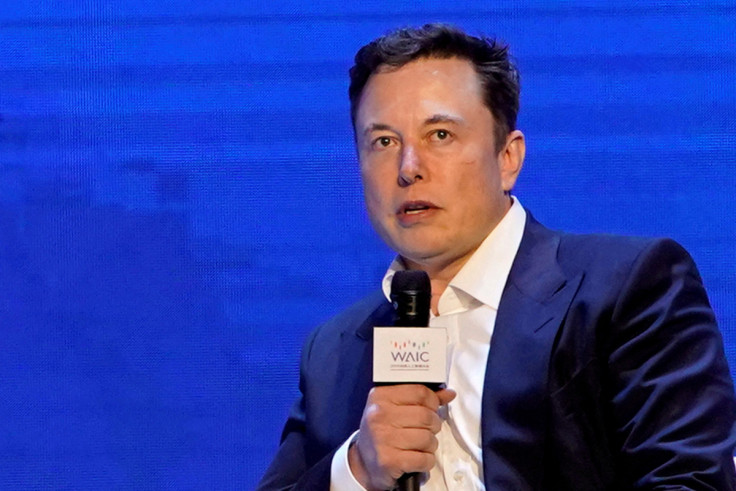 FOR FREE to continue reading
✔️ Unlock the full content of International Business Times UK for free
offer available for a limited time only
✔️ Easily manage your Newsletters subscriptions and save your favourite articles
✔️ No payment method required
Already have an account?
Log in
© Copyright IBTimes 2023. All rights reserved.