Elon Musk's Tesla Cybertruck Played A Role In One Of Jay Leno's 'Funniest' Moments
SpaceX CEO Elon Musk has continued to make appearances in the news in recent weeks for a variety of reasons. Earlier this month, the Tesla founder welcomed a son, X Æ A-12 Musk, with "Oblivion" singer Grimes. As a result of the unique name, reports surfaced that the couple could face government rejection when it comes to making the unusual name official. Now, Musk has become a news fixture yet again thanks to former "Tonight Show" host Jay Leno sharing a humorous story about the entrepreneur.
According to the New York Post, Leno teamed up with Musk for an upcoming episode of his CNBC show "Jay Leno's Garage." During their time together, an idea that the businessman came up with resulted in the two winding up in an unexpected place.
READ: Should We Try To Contact Aliens? SpaceX's Elon Musk Isn't So Sure
After saying that Musk had been "terrific" during his appearance on the show, the former NBC star then shared the unique story.
"We drove the Tesla Cybertruck and he's got a boring machine which makes tunnels. He says, 'You want to see a tunnel?' So he drives the [Cybertruck] into the tunnel, we've got about a quarter-inch on each side and we're 60 feet underground. We get to the end of the tunnel and there's an elevator, so we drive into the elevator and go up 6 or 7 stories and come up in a guy's backyard in El Segundo," Leno said.
Continuing, he then added, "He says, 'This as far as we got with tunnel, and this guy is letting us use his backyard.' As we come up [from the tunnel] I see a gas grill in one corner and a broken bicycle in another. It was just the funniest thing."
Prior to Leno sharing the anecdote, other stories about Musk surfaced that highlighted other surprising ideas and opinions the CEO has had over the years, including how Marvel's "Iron Man" led him to create one of his inventions and the unconventional way he paid his rent during his college years at the University of Pennsylvania.
New episodes of "Jay Leno's Garage" will begin airing May 20 at 10 p.m. EDT on CNBC.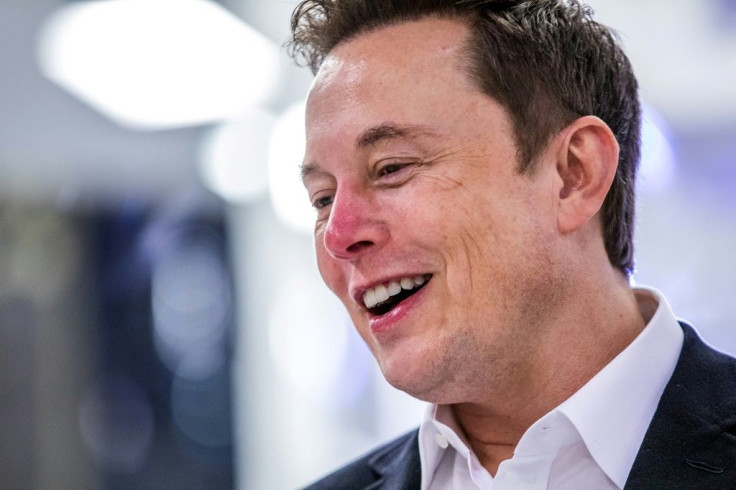 © Copyright IBTimes 2023. All rights reserved.
FOLLOW MORE IBT NEWS ON THE BELOW CHANNELS