'Emerald City' Season 1 Spoilers: Episode 8 Synopsis Released Online; What Will Happen In 'Lions In Winter'? [VIDEO]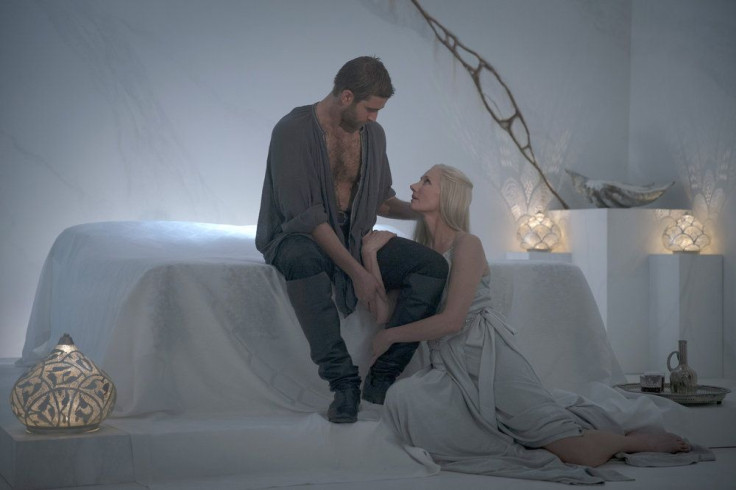 This week's episode of "Emerald City" ended on a shocking revelation. Lucas (Oliver Jackson-Cohen), whose identity has been shrouded in secrecy all this time, finally learned who he was in episode 7 of the NBC show. Unfortunately, he also recalled that he loves Glinda (Joely Richardson) and wants to continue to fight against The Wizard of Oz (Vincent D'Onofrio).
Another shocking revelation came to West (Ana Ularu). She discovered that her servant girl Tip (Jordan Loughran) is actually King Pastoria's daughter, Princess Ozma. He handed a beautiful jewel-crusted knife to her after she was born. This means that Tip is the rightful ruler of Oz.
What will happen next week in "Emerald City"?
Well, things are going to get a lot worse in Oz. The Wizard declared a war against the witches by announcing to his people that they are the Beast Forever. Now, the witches will reunite and fight against the Wizard. It's science vs. magic.
The preview of the upcoming episode, titled "Lions In Winter," shows West rallying a group to join her in killing The Wizard. These witches live hidden in the forest. According to the synopsis, West will also use some very dangerous magic to help Tip remember her past.
Perhaps the most shocking spoiler provided by the episode 8 promo is that Glinda will instruct Lucas/Roan to kill Dorothy. "Take her life and your heart will be free," she informs her lover. Will he do it?
Meanwhile, in Emerald City, The Wizard heads to the Kingdom of Ev in order to build guns and bullets that will kill witches. However, the Queen of Ev (Stefanie Martini) will have problems of her own since her lover Jack (Gerran Howell) is struggling to find his place in her life.
"Emerald City" Season 1 airs Fridays at 9 p.m. EST on NBC.
© Copyright IBTimes 2023. All rights reserved.