Emilia Clarke Recalls 'Most Excruciating Pain' During Battle With 2 Brain Aneurysms
KEY POINTS
Emilia Clarke has opened up about her harrowing experience with two brain aneurysms
The actress was thankful for "Game of Thrones" for giving her purpose amid the ordeal
She admitted that "there's quite a bit missing" from her brain after the medical emergencies
Emilia Clarke suffered two brain aneurysms while working on "Game of Thrones," and she looked back at the harrowing experience in a new interview.
While promoting her West End debut in the production of Anton Chekhov's "The Seagull" at the Harold Pinter Theater, the 35-year-old actress got candid about the health scare she described as the "most excruciating pain" she has ever experienced in her life.
"The amount of my brain that is no longer usable — it's remarkable that I am able to speak, sometimes articulately, and live my life completely normally with absolutely no repercussions," she told the BBC's "Sunday Morning."
According to Clarke, she belongs to the "really, really, really small minority of people" who managed to survive such a grave health emergency.
She had her first life-threatening brain aneurysm in 2011, and the actress suffered the same medical trouble two years later. In both times, she had to go through lengthy recovery periods while working on the hit HBO series.
"It was incredibly helpful to have 'Game of Thrones' sweep me up and give me that purpose," she said.
Sharing her reaction to seeing her brain scans after the incidents, Clarke couldn't help but chuckle while admitting that "there's quite a bit missing" from her brain.
The "Me Before You" star has since launched a charity for brain injury and stroke victims called SameYou, according to Variety.
The organization's mission is to create "the missing emotional and mental health recovery services essential for brain injury and stroke survivors," as stated on its website.
Meanwhile, Clarke previously commented on the upcoming "GoT" sequel starring Kit Harington in a recent interview with the BBC. According to her, the show, which has the working title "Snow," was her former co-star's idea.
"He has told me about it. And I know it exists. It's happening. It's been created by Kit as far as I can understand, so he's in it from the ground up. So what you will be watching, hopefully, if it happens, is certified by Kit Harington," she said.
Aside from "Snow," three other projects inspired by the hit HBO series are in the works — "10,000 Ships," "9 Voyages" and "Dunk and Egg."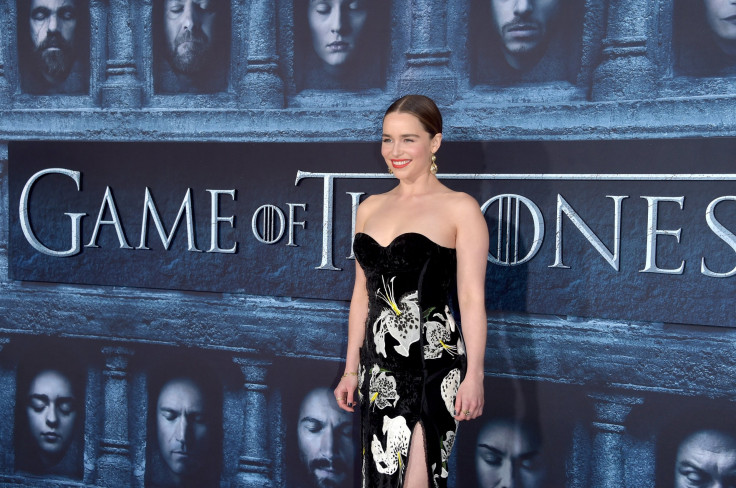 © Copyright IBTimes 2023. All rights reserved.