Emily Nash, Massachusetts Golfer, Denied Tournament Trophy Because Of Her Gender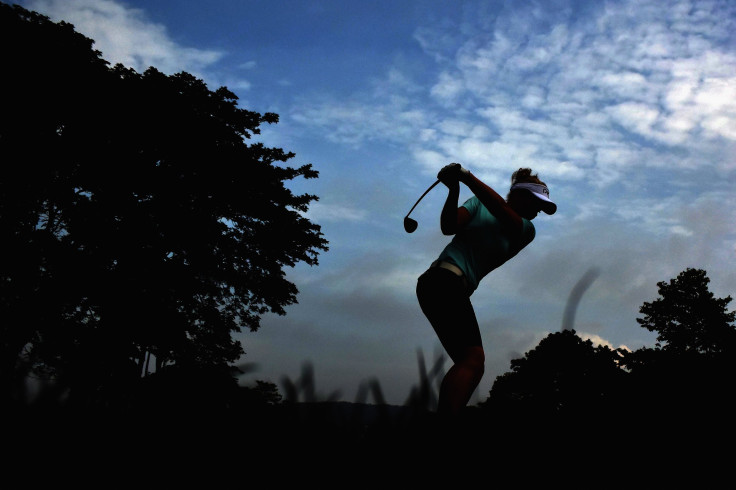 A 16-year-old golfer was denied the championship trophy for Central Massachusetts Division 3 boys' golf tournament at Blissful Meadows Golf Club in Uxbridge, Massachusetts on Tuesday because of being a girl. In addition to that, she was also denied the opportunity to play at the state high school golf championships, Worcester Telegram reported.
Emily Nash, a student at Lunenburg High School, Massachusetts, in north-central Worcester County, shot a three-over-par 75 at the golf tournament, four strokes ahead of the runner-up, however, she was denied the trophy because of a Massachusetts Interscholastic Athletic Association rule that specifies that though girls can play as a part of a team, they cannot win as individuals.
Speaking to Boston Herald, Executive Director of the Massachusetts Interscholastic Athletic Association Richard Pearson said the ruling did not come as a surprise to either Nash or the high school. He added it was "explicit, and it is pretty clear."
Speaking about the same, Nash said she was disappointed about not receiving the trophy, but she was happy that everyone was aware of her scores. "It still kind of stinks. I'm disappointed I didn't get the trophy. But that's OK. Even if I didn't get the trophy, everyone knew my score. In golf, it's all about the rules."
Nash also spoke of the support she has received ever since the news got out. She feels the attention she has been receiving could have the potential for a change in the rules. "I feel like this has the potential to change something. Maybe if the higher-ups start noticing it, too. It's nice, especially from the golf world, to see so many people supporting me. In a perfect world, I'd like this rule to change. They should look into it and make adjustments," she said.
She later spoke about how the male athlete who was awarded first place came up to her after the tournament and offered her his trophy. "He came over and said he didn't win the tournament, that I did. It was really nice of him and respectful," she told ABC affiliated television station, WPBF, National Public Radio (NPR) reported.
In support of Nash, Kim Donovan, who played on the Hopkinton High boys' team in the early 2000s also spoke about facing similar obstacles. "It's funny because I've actually played golf with (Emily) and she's a good little player and she has a good head on her shoulders, so I am sure she wasn't too shaken up by this (ruling), but I think part of the problem is that those rules need to be revisited. I know for me when I was going through it the officials wouldn't let me hit from the same tees as the boys, so I couldn't win."
Pro golfer Brittany Altomare took to Twitter to express her disappointment and urged that the rules needed to change.
Twitterati also erupted in support of Nash and not only congratulated her on the game but also pointed out the need to change the rules.
Despite the rules being unfair, Nash has her head held high and is positive about the situation. "I still get to play and get better," she said, Boston Herald reported.
© Copyright IBTimes 2023. All rights reserved.