Emily Ratajkowski Goes Nude For GQ: 'Blurred Lines' Stunner Makes Fast Food Look Hot [PHOTOS]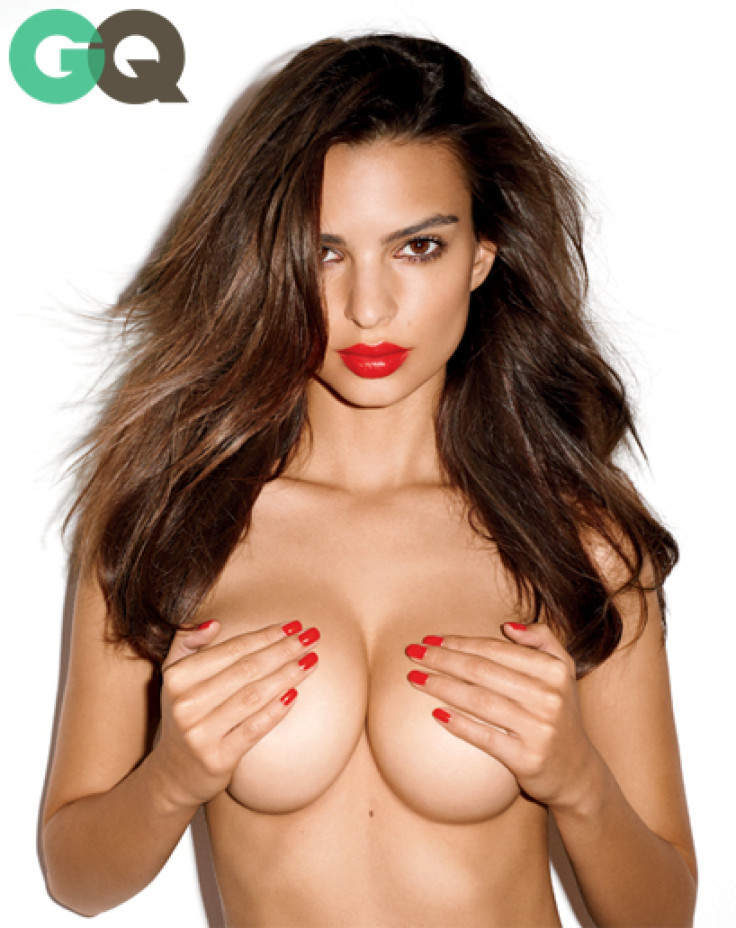 "Blurred Lines" stunner Emily Ratajkowski is taking off her clothes once more for the November issue of GQ in a shoot by famed photographer Terry Richardson. The 22-year-old beauty strips down in revealing shots and manages to look sexy posing with oversized fast food.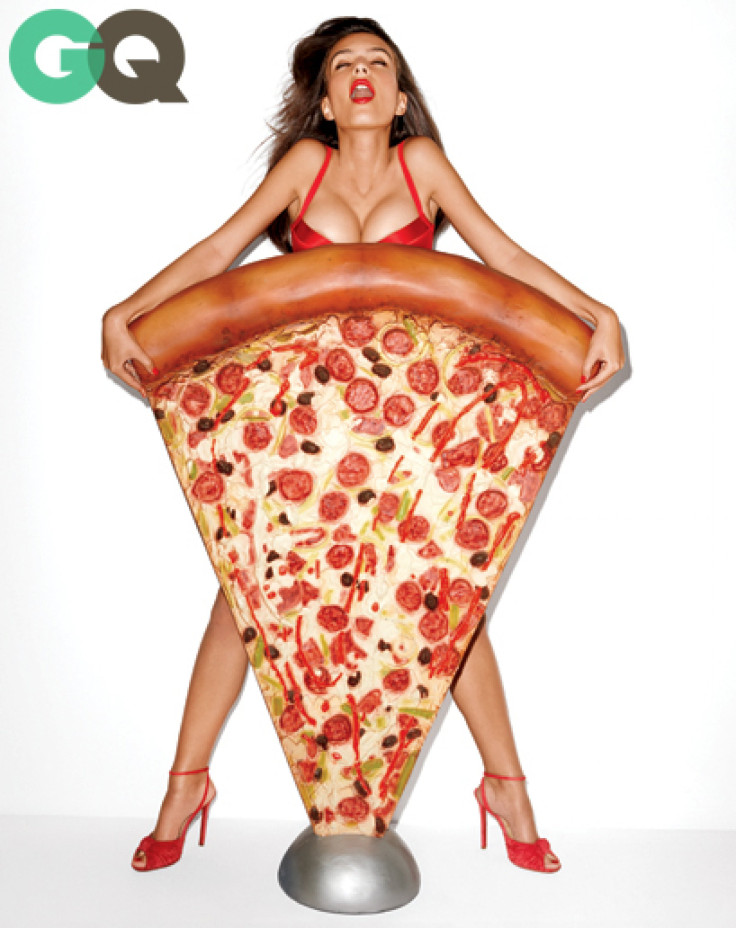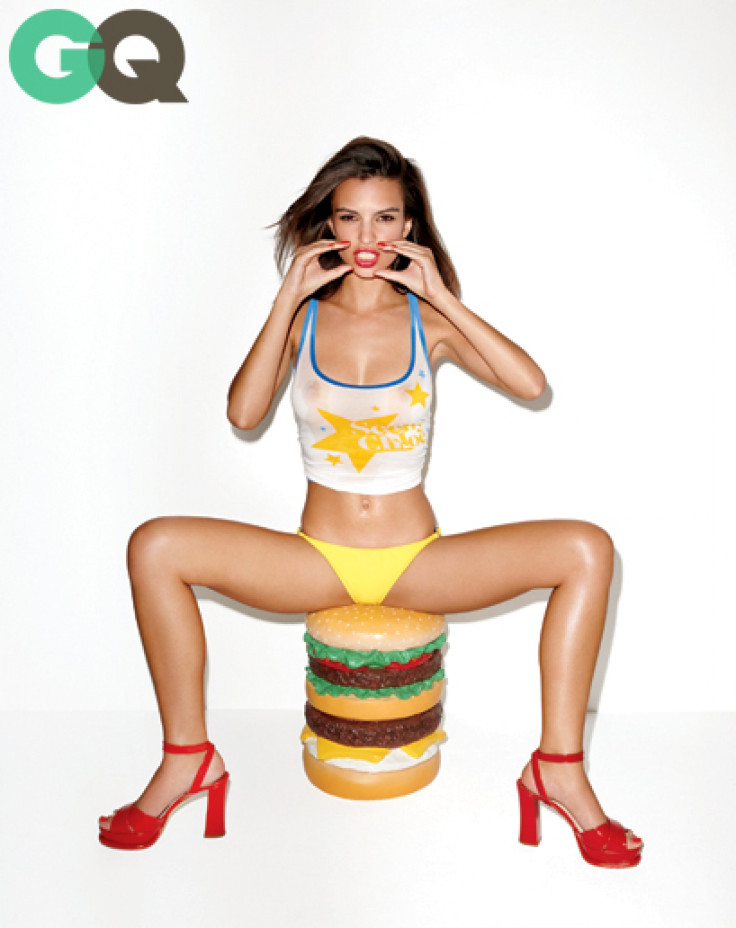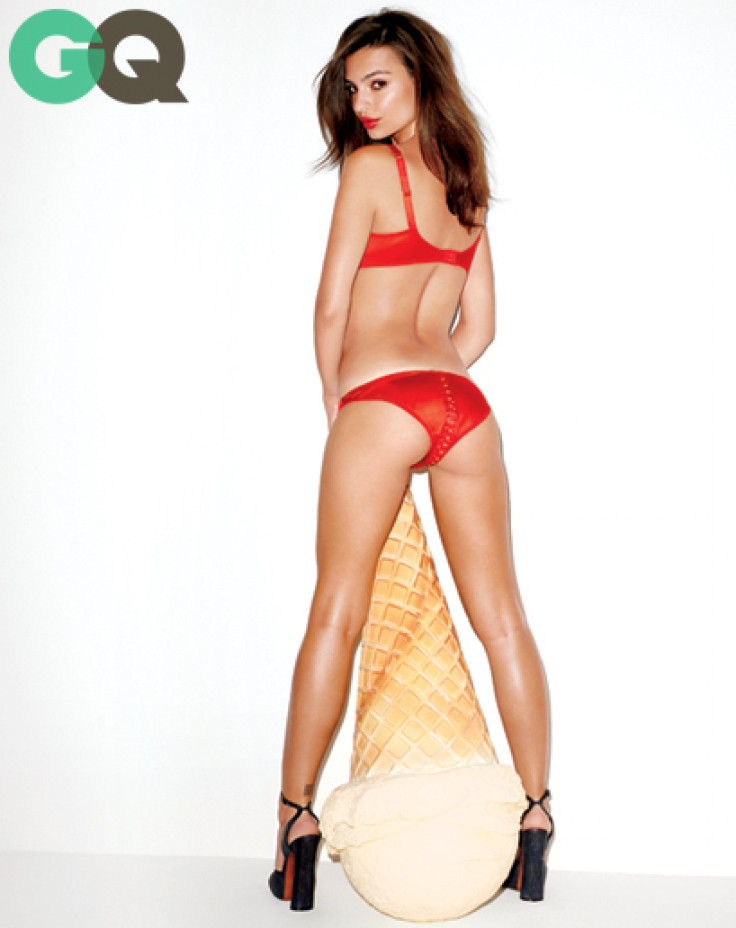 The 22-year-old London native talks in the interview about the video that made her famous. "When I first saw the video, I was like, Oh, Jesus Christ, I'm so naked," she said. "Not just naked, but so revealed." But she admits that she enjoyed being a part of Robin Thicke's summer hit. "It was my personality. There was no glamour involved. I was just silly and playful and kind of ridiculous – a big dork. And I only let my best friends see that. Or if I've had a couple of cocktails."
Since appearing in the music video, Ratajkowski is going from video vixen to movie actress, after landing a role in "Gone Girl," alongside Ben Affleck. This will not be her first acting role, however. She also appeared on Nickelodeon's "iCarly" from 2009 to 2010.
Though "Blurred Lines" is deemed a sexist video by many, Ratajkowski disagreed, telling Esquire in July, "I really appreciate the people who watch out for that stuff, and I'm sensitive to those sort of things. On the surface level, the naked women dancing, I understand that can be perceived that way.
"But we're directed to have a sort of confidence, a sarcastic attitude about the whole situation. That eye contact and that attitude really puts us in a power situation. The director, Diane Martel, is a woman, and so is the DP. We really worked on that and tried to convey that in the video. The way we are annoying them, being playful and having a good time with our body — it's something very important for young women today to have that confidence. I think it's actually celebrating women and their bodies."
Now, the beauty is set to play Affleck's mistress on the big screen. "Gone Girl" is about a man, Nick Dunne, who deals with the disappearance of his wife , Amy Dunne, played by Rosamund Pike, and is accused of having a role in it by his mistress, Amy.
Tyler Perry, Carrie Coon and Neil Patrick Harris are also in the film, which is expected to be released in 2015.
© Copyright IBTimes 2023. All rights reserved.