Emily Ratajkowski's Essay Receives Praises From Lena Dunham, Phoebe Tonkin, And More Celebrities
KEY POINTS
Emily Ratajkowski's essay reminded Phoebe Tonkin of her personal experience when her photos and nude scenes were used without her permission
Annabel Graham agreed with Ratajkowski that women are robbed of ownership of their bodies
Emmy Rossum praised Ratajkowski's essay calling it "brilliant"
Emily Ratajkowski spoke about the horrible experience she had with photographer Jonathan Leder and more in a moving essay and several celebrities voiced their support for her.
Ratajkowski's collection of essays was published in the Sept. 14 issue of New York Magazine and it is trending for being straightforward and gripping. One of the things that many have been talking about is her story about her painful, disgusting and horrifying encounter with Leder, a photographer who published a book out of their photoshoot without her consent.
Ratajkowski's concerns about her photos were something many celebrities could relate to. So, several of them responded to her essay.
"So proud of @emrata's wisdom, ferocity and wit. Sharing writing with you and getting to read your work over coffee has been a private joy - and I'm so glad it's now a public one. There is so much more where this came from, people," "American Horror Story" star Lena Dunham commented.
"I know stories like this are not unique. Thanks @emrata for sharing yours, I have many friends sharing her powerful essay and their own similar experiences. All the Power to you Emily," "The Originals" actress Phoebe Tonkin tweeted along with a photo of a longer statement detailing her own experience and how she can relate to Ratajkowski.
Tonkin said that Ratajkowski's essay reminded her of her own experience when her image was used out of context without her permission. In fact, some were edited and printed on T-shirts. When they leaked, she was filming a children's show. She thought her career would be over at the time. She also recalled how her nude scenes ended up on porn sites.
"We should be able to love our bodies and embrace them without worrying who is going to profit off of it and use those images without our permission. If anyone is making money off my tits, it's me and me only," she wrote.
"Thank you for writing this. It really hit close to home," porn star Alex Chance added.
Meanwhile, Annabel Graham, actress, writer and director of "The Ravine," found Ratajkowski's essay "chilling, propulsive, and deeply important read." She agreed with Graham on how women are robbed of ownership of their bodies by the system that keeps them small.
"Shameless" star Emmy Rossum also shared the article on Twitter. The "Gone Girl" actress thanked Rossum and the latter replied saying it was "[explicit] brilliant" and she couldn't wait to read the rest of the essays.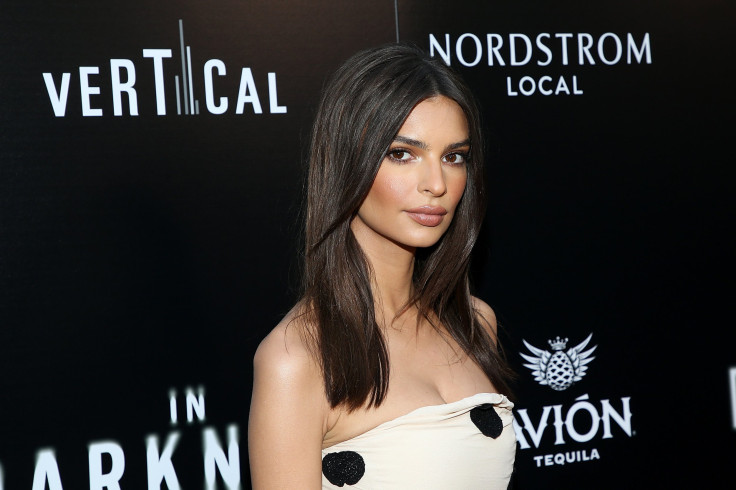 © Copyright IBTimes 2022. All rights reserved.
FOLLOW MORE IBT NEWS ON THE BELOW CHANNELS