Emmy Nominations 2017 Live Stream: When And Where To Watch On July 13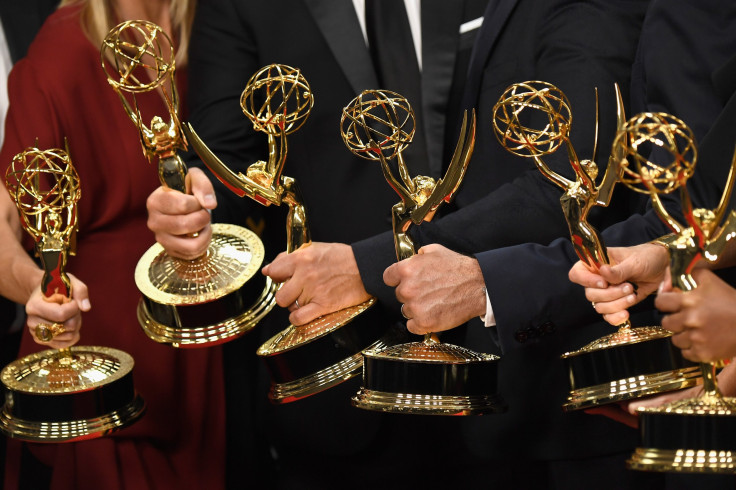 All of your favorite TV stars will be watching one thing Thursday morning: the Emmy nominations. The Television Academy will announce the nominees for the 2017 awards, and it's easy for anyone to watch since the announcement is being live streamed.
TV junkies will want to tune in to either Emmys.com or the Emmys Facebook to watch the live stream of the Emmy nominations announcement on Thursday, July 13. The program will start at 11:20 a.m. EDT, but the nominations will actually start being revealed at 11:30 a.m. EDT.
Two veteran actors will be on hand to announce the big news. "Criminal Minds" alum Shemar Moore (who will star in this fall's "S.W.A.T.") and "Veep" star Anna Chlumsky will announce the 69th annual Emmy Awards nominations live from the Wolf Theatre at the Television Academy's Saban Media Center in Los Angeles. Television Academy Chairman and CEO Hayma Washington will join them.
READ: Will Nicole Kidman Be Nominated For An Emmy?
"It has been an extraordinary year for television. The industry has never been more dynamic or inventive, and storytellers and content creators have never been more prolific," Washington said in a press release. "We are thrilled to have these two talented and respected performers join us in launching another exciting Emmy season."
It certainly has been a year filled with great TV shows. It's hard to say exactly who will win which nominations, but some are almost guaranteed to at least get some sort of acknowledgement. "Big Little Lies" will likely end up in several mini-series categories, but which actresses will get individual nominations? Nicole Kidman and Reese Witherspoon could end up facing off against each other.
Then there are the wild cards. Will the Emmys acknowledge "Crazy Ex-Girlfriend" star Rachel Bloom or "Jane the Virgin" star Gina Rodgriguez? The Emmys don't typically show appreciation for The CW. Of course, Lauren Graham is fan favorite, but somehow she was never nominated during the initial run of "Gilmore Girls" (which was on The CW/WB). Will the Television Academy finally nominate her for "A Year in the Life" now that it's on Netflix or will she be snubbed again?
Viewers are also wondering if the Emmys will recognize Hulu this year. "The Handmaid's Tale" did well with critics and audiences, and the streaming platform paid for a big For Your Consideration campaign. Thursday, viewers will see if the Emmy voters love the show too.
READ: Why "Better Things" Star Pamela Adlon Is Directing All Of Season 2
Elsewhere, the competition among comedies is stiff. While all of last year's nominees, including winner "Modern Family," are eligible, one or more of the amazing freshmen comedies will likely knock out a veteran show or two. "Atlanta," "Insecure," "Better Things," "I Love Dick" and "Fleabag" are just a few of the highly praised TV shows that premiered this year.
After the nominations are announced Thursday, fans can start counting down to the actual ceremony. The 69th Emmy Awards will be held at the Microsoft Theater in Los Angeles, Sunday, Sept. 17 at 8 p.m. EDT. Stephen Colbert will serve as host for the show, which will air live on CBS.
© Copyright IBTimes 2023. All rights reserved.