Is Emmy Rossum Leaving 'Shameless'? Star Makes Major Announcement On Twitter Amid Salary Dispute Rumors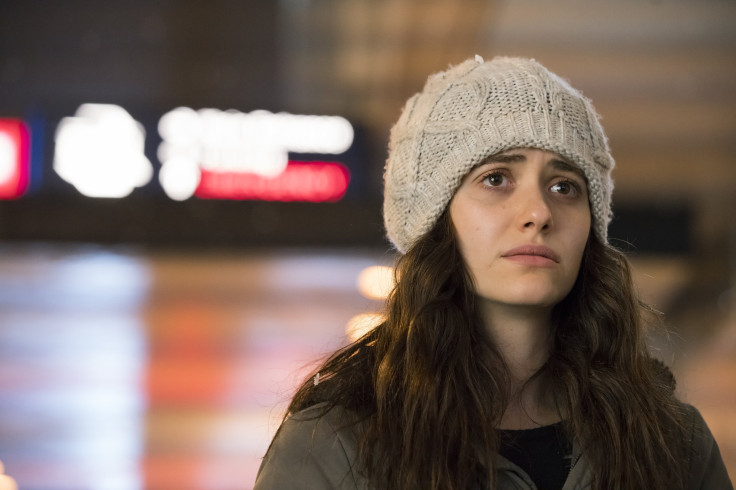 It seems there are some real life disputes going on on the set of "Shameless." Emmy Rossum was reportedly considering leaving the show following a dispute about pay equality.
According to TV Line, the actress and her team are said to have been seeking a pay raise. Rossum, 30, apparently argued that she should be paid more than William H. Macy, who plays Frank Gallagher on the show, to make up for the many years during which she was paid significantly less. The publication reported that the dispute was solved, and Rossum will continue to play Fiona Gallagher on "Shameless."
On Wednesday, the actress shared a tweet seemingly related to the situation. She told followers that having the opportunity to appear on the Showtime drama has been an honor. Rossum added that she was "so happy" to continue appearing on "Shameless," revealing that she and her co-stars will be back on set in May filming Season 8.
News of a new season starring Rossum should delight fans, especially after Season 7, episode 11. Much of the current season of "Shameless" has revolved around Fiona having found her calling in life. Her job at Patsy's Pies brought her to the realization that, despite her lack of education, she is rather business savvy. During Season 7, episode 9, she made a number of improvements to the establishment, allowing it to remain in business. After seeing what she was able to do for Patsy's, Fiona set her sights on a new venture — the laundromat across the street.
During episode 11, however, she officially made the jump from laundromat to building developer. The idea came to her after she hooked up with a man she met during a South Side Young Professionals meeting in the building where her laundromat once stood. He brought her back to his apartment — a run down old building he intended to fix up and flip for a profit — which opened her eyes to new possibilities. The pair started discussing his plans for the building, at which time he offered to sell it to her. It's not clear what the future holds for Fiona, but fans will now have plenty of time to find out.
Rossum has not said any more about her alleged salary feud nor what fans should expect in Season 8 of "Shameless." She did, however, congratulate Macy on his SAG Award nomination.
© Copyright IBTimes 2023. All rights reserved.