'Empire' Season 1 Quotes: 13 Of Cookie Lyon's Best Zingers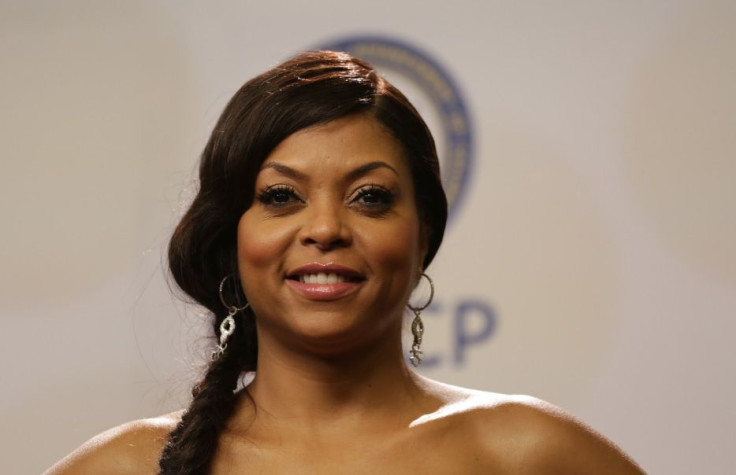 Fox's "Empire" has become a breakout hit in its first season. Some would put a lot of the show's success on Taraji P. Henson, who plays matriarch Cookie Lyon. The show centers around the Lyon family and the unique drama they experience in the hip-hop world, where they've built an empire. Cookie has tons of zingers from Season 1, so to celebrate the finale Wednesday night, some of the matriarch's best quotes are listed below, courtesy of TV Line and Us Weekly.
1. "Tell him, Boo-Boo Kitty!"
2. "I know what Hakeem needs, and it's not some debutante with a bougie ear who doesn't want to disturb her pearls."
3. "You need to stop rappin' like you from the streets, 'cause you not about that life!"
4. "He tried to out-dance me, girl. Next thing I know, we got three sons."
5. "All right, look, girl — I don't judge. But you's a freak — and that's a good thing. We can sell that."
6. "Better be glad I don't feel like no scene today, 'cause I'd shut it down."
7. "Don't forget to thank your Cookie on this historic occasion!"
8. "Get rid of fake-ass Halle Berry. As long as she's around, I'm closed for business."
9. "The Lucious Lyon I knew would tell those idiots the streets ain't made for everybody — that's why they made sidewalks."
10. "You gonna Ray Rice me?! I've faced bigger in prison — with more talent, b----!"
11. "Oh, I get it. So Yoko Ono here wants to play on the song, too. Well, what can you do, Yoko — can you play the tambourine?"
12. "You want Cookie's nookie? Ditch the b----!"
13. "Yeah, that's my name. Take a bite."
The season finale of "Empire" airs on Fox at 8 p.m. EDT. Check out some of the best "Empire" drinking games here.
Follow me on Twitter @mariamzzarella
© Copyright IBTimes 2023. All rights reserved.