'Empire' Season 1 Spoilers: 6 Things To Know About The March 18 Finale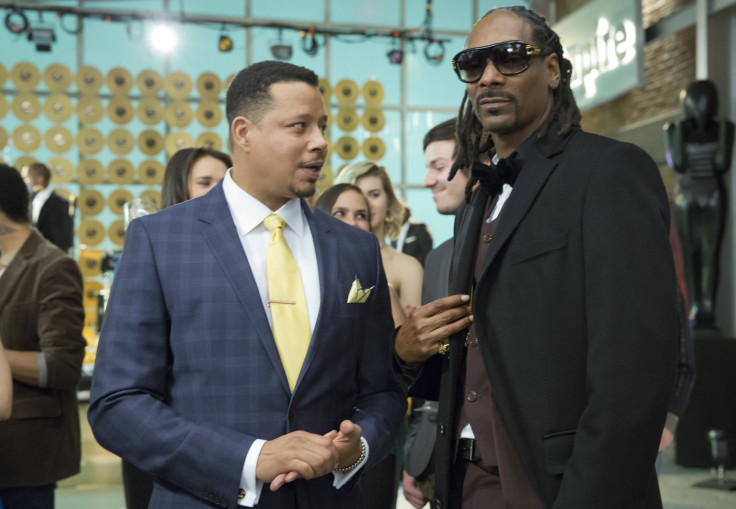 "Empire" Season 1 is almost over already, and we're not sure what we'll do without this crazy family on TV every week. As the last chance to bring the drama, expect the two-hour "Empire" finale to be explosive. It looks like Lucious (Terrence Howard) might not be the man with the most power after this episode. Check out six things to know before the Season 1 finale airs at 8 p.m. EDT tonight:
1. Jamal's Realization – Michelle (Jennifer Hudson) will help Jamal (Jussie Smollett) see his father for what he is. "She's just pulling back the veil and allowing him to see what is really motivating all people is money, success, fame, power," Howard explained in a first-look video.
2. Cookie's Love – Cookie's (Taraji P. Henson) new love interest, Malcolm (Derek Luke), is the diametric opposite of Lucious. He allows Cookie to set the pace and Henson says it's love. "This guy is something she's never experienced before and is very romantic and you get to see Cookie be vulnerable and scared," Henson said in a behind-the-scenes video. "She finally gets to experience love from someone else and it's pretty refreshing."
3. Anika – Fans have probably already decided how they feel about Lucious' ex Anika (Grace Gealey), but those feelings might change in the finale … or they might just get stronger. "If you thought you hated her now, just wait!" Gealey teased to E! Online. "That's as much as I can say."
4. Changes – Showrunner Ilene Chaiken said the finale won't tie everything up in a neat bow. In fact, shocking changes will happen in the "Empire" Season 1 finale. "A lot of the big questions that were raised in the pilot are not going to conclude — because nothing ever concludes in life — but there are going to be resolutions, big moves, decisions and stories that pay off. And in the course of that, everything is going to change," Chaiken told TV Line. "Everything will be poised at the end of the season to begin anew, with dynamics that are shifting and just as extravagant and flamboyant as they were in the beginning —maybe even more."
5. Lucious' Future – "Lucious has a secret that's about to change everything," the synopsis teases. It seems that whatever he is hiding carries serious consequences. "Be prepared for some things to happen in Lucious' life that nobody ever expected," Chaiken told TV Line.
6. Snoop Dogg – The rapper will play himself and join Lucious' record label in the finale. He'll also perform a song called "Peaches and Cream." Watch his performance in the sneak-peek video below:
The "Empire" Season 1 finale airs Wednesday at 8 p.m. EDT on Fox.
© Copyright IBTimes 2023. All rights reserved.