'Empire' Season 1 Spoilers: Episode 2 Synopsis Released; What Will Happen In 'The Outspoken King'? [VIDEO]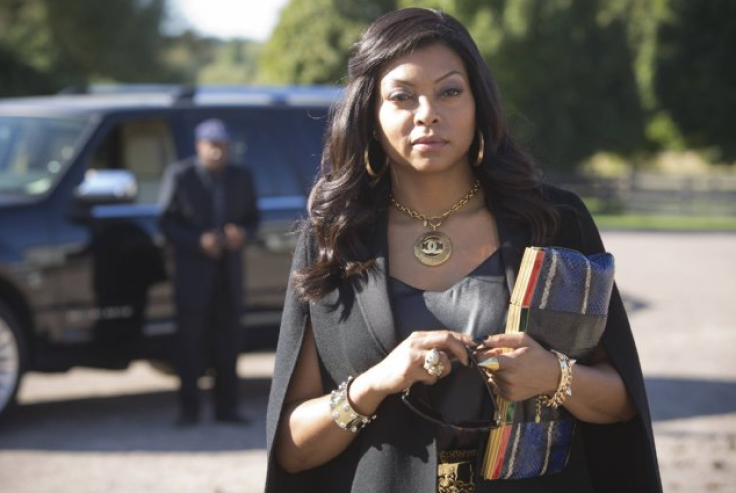 Wednesday's premiere of the new FOX drama "Empire" only set the stage for the hip hop-fueled soap opera to come. The premiere episode introduced fans to Luscious Lyon (Terrence Howard), who must decide which of his three sons he will pass his major label company down to, but things are about to get much dirtier and a whole lot more intense when the debut season continues next Wednesday. The synopsis for the second episode, "The Outspoken King," reveals that tensions are high in the Lyons family.
According to the synopsis for episode 2, Luscious will be in hot water when one of the artists on the Empire label is involved in a shooting, plunging the company into controversy just before its IPO launch. Luckily, Cookie (Taraji P. Henson) will be able to help bail Luscious out. Meanwhile, within their family, things between Luscious and Cookie are not so hunky dory. When Luscious organizes a performance for Hakeem (Bryshere Gray) and not Jamal (Jussie Smollett), the former couple will quarrel as Cookie tries to repair her relationship with her sons.
The promo for the new episodes promises even more drama. The police will approach Cookie hoping she will testify in front of a grand jury, a decision that could put her life at risk. But will she cooperate? The promo also reveals that Cuba Gooding Jr. will make his appearance as an old friend (and possible ex) of Cookie's who seems to believe Luscious owes Cookie for the time she spent in prison.
Plus, in the second episode, the police will be investigating Bunkie's (Antoine McKay) murder. The promo for the episode reveals that there may be an eye witness.
Watch the promo for "The Outspoken King" below:
Will Cookie be able to help Luscious dodge the shooting controversy? Will Bunkie's killer be caught? Fans will have to tune in next week to find out. "Empire" airs Wednesdays at 9 p.m. EST on FOX.
What did you think of the "Empire" premiere? Tweet your thoughts to @Ja9GarofaloTV.
© Copyright IBTimes 2023. All rights reserved.