'Empire' Season 2 Spoilers: Alicia Keys Ready To Make 'Powerful' Debut In Episode 9, 'Sinned Against'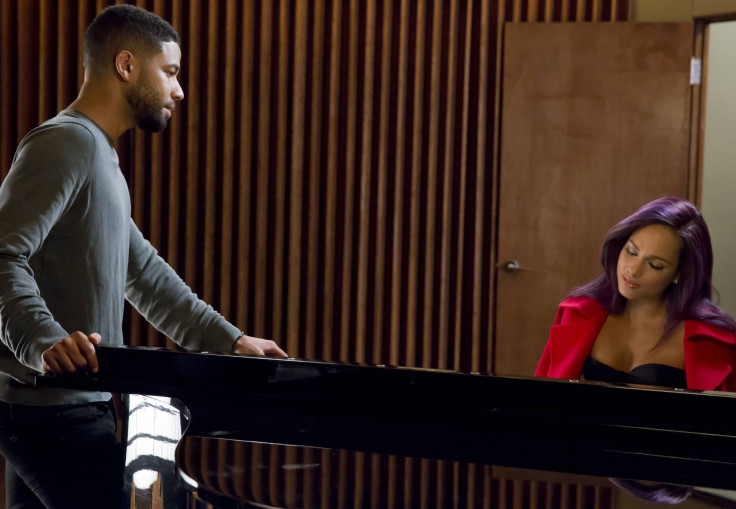 Alicia Keys will go to a different "concrete jungle where dreams are made of" when she guest stars on Fox's "Empire" Season 2, episode 9. Keys will play Sky Summers, Lucious Lyon's (Terrence Howard) newest signing to his major record label, on Wednesday's episode.
In an interview with ABC News Radio, Keys said Summers is a character looking to break boundaries and find that next level as an artist. She said she had a "great time" developing Summers, who in a way is a version of herself.
"I've had a great time putting her together, really creating a character. And, you know, there's very specific things we talked about. I have been talking about to make Sky come to life," Keys said.
Summers will sing a song with Jamal (Jussie Smollett) called "Powerful" on the episode. Keys said "Powerful" is a song about how "we all matter" and feels it's the right song for everything going on in the world right now. The song can be heard in full below:
"Sinned Against," which is the last episode before the fall finale, will be loaded with guest stars. In addition to Keys, Vivica A. Fox will appear as Cookie's (Taraji P. Henson) sister Candace. Candace and Cookie will go back to their hometown of Philadelphia to try and find their younger sister Carol (Tasha Smith).
Rosie O'Donnell will also be appearing on the show as Cookie's ex-con friend Pepper, who will help the sisters find Carol. O'Donnell told the Associated Press she's "amazed" by the show and worked really hard on her role.
"I prepared for this like I've never prepared for anything in my career, because I didn't want to disappoint and I understood the pace at which they work," O'Donnell said.
Watch the promo video for episode 9 below:
"Empire" Season 2, episode 9, "Sinned Against," will air on Fox Wednesday, Nov. 25, at 9 p.m. EST.
© Copyright IBTimes 2023. All rights reserved.