'Empire' Season 2 Spoilers: Chris Rock's Character Was Supposed To Be A Cannibal-Practicing Inmate, Says Report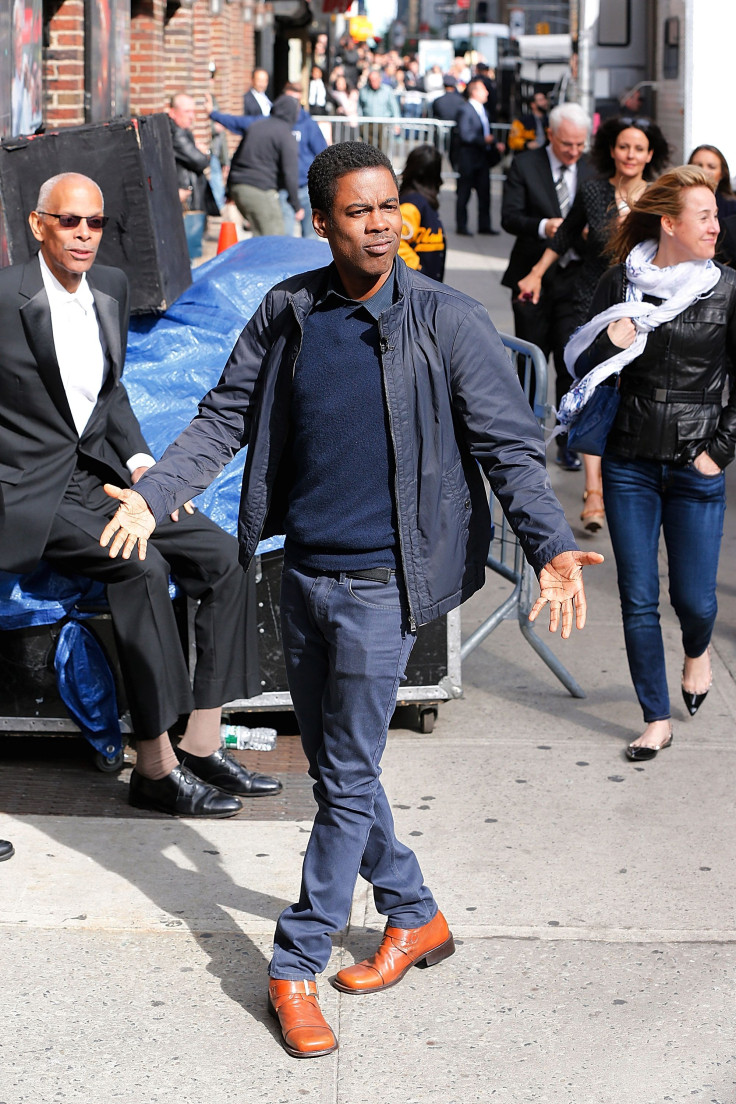 Chris Rock has become known around the world for his comedy, both in movies and for his stand-up. When it was announced Rock would guest star as a prisoner in "Empire" Season 2, many expected he would be a wise-cracking, funny inmate like he was when he played Caretaker in 2005's "The Longest Yard." However, we might be seeing Rock doing his best Hannibal Lecter impression when the show premieres next week, or at least, that was the original plan.
The comedian was going to be shown in a different light in the first episode of "Empire" Season 2, as a prisoner who is also a cannibal, according to the Hollywood Reporter. While the Fox network didn't like the idea of Rock as a cannibal, show creator Lee Daniels filmed the first episode as originally planned. This original plan included a scene which showed Rock's character with a plate of human body parts in front of him. Rock's character will be in prison alongside Lucious Lyon (Terrence Howard), who viewers will remember was locked up in the season closer.
Since then, Rock returned for reshoots and it's being reported that the cannibal plotline has been "scaled back to the point of barely detectable," as requested by the network, according to sources.
Rock reportedly asked showrunner Ilene Chaiken to be on the show and told her he really wanted to do something "really kind of cool and twisted." Chaiken said Rock was one of many celebrities who reached out wanting to guest star on the second season of the hip-hop drama, which was a different story compared to Season 1. "In the first season, you're sort of begging people to come and work with you, and we heard a lot of 'no,'" she dished. "Then in season two, there were a lot of people who reached out to us and said, 'Hey, I want to do something.'"
In June, news of Rock's guest starring role on the show broke when Daniels posted a set video on his Instagram page. In the clip Daniels has his arms around Howard and Rock and asks them how their first day of shooting went. The two smile and say nice things until Howard cracks a joke about punching Rock in the stomach "by accident."
Rock will be one of many guest stars to appear on "Empire" in Season 2. People reports that pop diva Mariah Carey will be on the show at some point this season. Rev. Al Sharpton and former editor-at-large for Vogue, André Leon Talley, will reportedly appear in the premiere episode. Other big names expected to cameo include Ludacris, Alicia Keys, Lenny Kravitz and Kelly Rowland, according to E! Online.
The Lyon family will return next week. Cookie (Taraji P. Henson), Hakeem (Bryshere Y. Gray), Andre (Trai Byers) and Anika (Grace Gealey) will continue their attempt at a hostile takeover of the record label, while Jamal (Jussie Smollett) tries to hold the fort down for Lucious who's in jail for murder.
"Empire" Season 2 premieres Sept. 23 at 9 p.m. EDT on Fox.
© Copyright IBTimes 2023. All rights reserved.