'Empire' Season 2 Spoilers: Did Anika Push Rhonda? Grace Gealey Teases 'Surprise' Reveal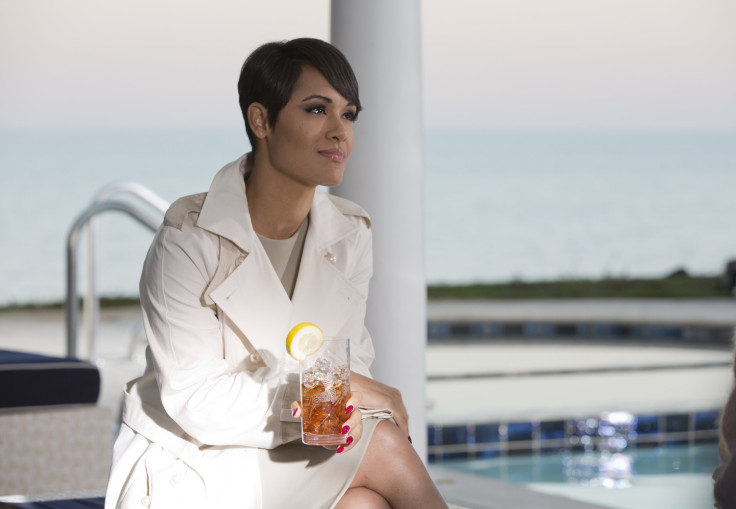 Rhonda (Kaitlin Doubleday) being pushed down the stairs and losing her baby has been one of the most shocking moments on Fox's "Empire" Season 2. The entire family is feeling the loss, especially her husband Andre (Trai Byers). It has not yet been revealed who pushed Rhonda, but many believe it had to be Anika (Grace Gealey). However, Gealey warned fans not to jump to conclusions just yet.
In an interview with TVLine, Gealey said viewers will be "surprised" when they watch the storyline unfold the rest of the season and find out who pushed Rhonda. She added that Anika might not be as crazy as everyone thinks.
"I would call Anika desperate. Unhinged," Gealey said. "But you're definitely going to see some serious vulnerabilities [in the back half of the season]. You're going to truly understand what drives her, her intentions, her motivations."
The actress said that the Season 2 finale is going to be one fans won't want to miss. She dished that viewers will have to "hold onto their seats" and that it could cause people to "get up, gasp and scream all at the same time."
Currently on the show, Rhonda has no memory of being pushed down the stairs and she blames herself for the fall. It's likely that at some point over the next couple of episodes her memory of the event will come back. In the early moments of episode 11, fans were given a clue to the identity of who did after the perpetrators high heels with red on the bottom were shown.
The aftermath of losing their child will continue to impact Rhonda and Andre on episode 12 on "Empire" Season 2. When the couple tries to push through the pain they're going through their marriage will be tested like never before. In the episode 12 promo video, Rhonda calls out Andre for being paranoid, while he's shown questioning her on if she's been cheating on him.
Watch a promo video for episode 12 below:
"Empire" Season 2, episode 12, airs Wednesday on Fox at 9 p.m. EDT.
© Copyright IBTimes 2023. All rights reserved.
FOLLOW MORE IBT NEWS ON THE BELOW CHANNELS