'Empire' Season 2 Spoilers: The Lyons Lose A Family Member In Episode 11; What Happened In The Spring Premiere?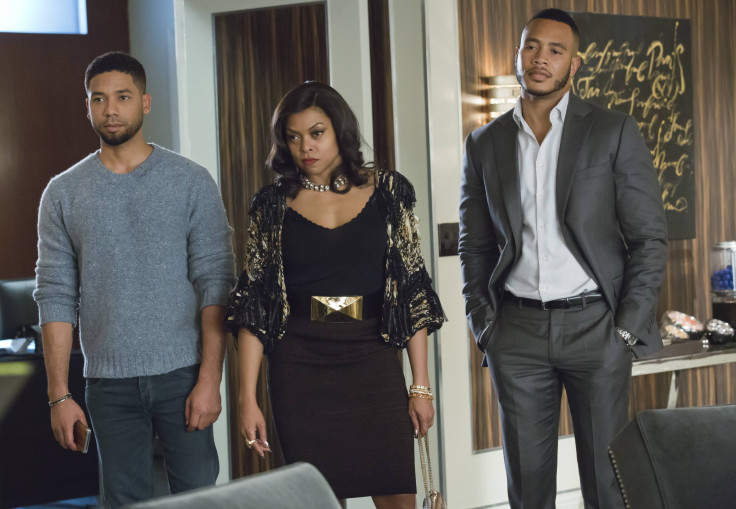 A new king now sits on the throne of Empire on Fox's "Empire" in Season 2, but Lucious (Terrence Howard) won't let that stand for long. Hakeem (Bryshere Y. Gray) is now the CEO of Empire and will look to run the company to get back at his father. However, a family tragedy demanded most of the Lyons' attention in episode 11, titled "Death Will Have His Day," which will forever change the brood.
As the episode begins, Lucious refuses to leave Empire after losing his company at a board meeting. Thirsty (Andre Royo) sends Andre (Trai Byers) to get a copy of the firm's charter to see whether the meeting was legal. At Andre's home, a pregnant Rhonda (Kaitlin Doubleday), who was pushed down the stairs in the fall finale, is badly hurt and sees the red bottoms of the shoes of the mysterious person who pushed her.
When Hakeem gets back to his place after the vote, he finds Cookie (Taraji P. Henson) waiting for him. She can't believe what he did to their family and wants him to take his vote back. He believes Lucious had it coming, so he refuses. Cookie then starts to beat Hakeem with a broom and her purse.
While Jamal performs his song "Heavy" at an American Sound Awards nominee concert, Rhonda is shown begging God to let their baby live. She's unable to get up, but throws her cell phone at a window to set off an alarm.
The police arrive at Empire, and Camilla (Naomi Campbell) walks in to demand Lucious get out of her office. At first, he says he'll need to be dragged out, but Becky (Gabourey Sidibe) interrupts all of them to tell Lucious that Rhonda is in the hospital and might not make it.
The family gets to the hospital before Andre, and they find out Rhonda is going to be all right, but that the baby didn't survive the fall. Hakeem shows up, and Cookie tells him to stay away from the family. When Andre arrives, they break the news to him and he breaks down, crying hysterically.
Rhonda tells Andre it was her fault and that she must've fallen. She tells Andre God isn't real because she tried praying to him to save their baby and he didn't. Andre doesn't want to hear her say that because of how religious he is, but what happened could affect his beliefs.
When Hakeem goes to see Camilla, she tells him she can make him CEO of Empire as long as he breaks up with Laura (Jamila Velazquez). Hakeem isn't sure he can do it because he's in love with her. Cookie then barges in, attempting to get the company back for Lucious. She offers Lyon Dynasty to Camilla to buy since she still has the rights to Hakeem as an artist. Camilla doesn't accept her offer, and Hakeem sides with Camilla, which leads to Cookie storming out.
Lucious enlists the help of his prison buddies to scare the board members and the company's potential next CEO, Jago Locke (Patrick Mulvey). This leads to the cons blowing up a car, killing a cat and beating up Jago to get Lucious' point across. Lucious saves dealing with Hakeem for himself.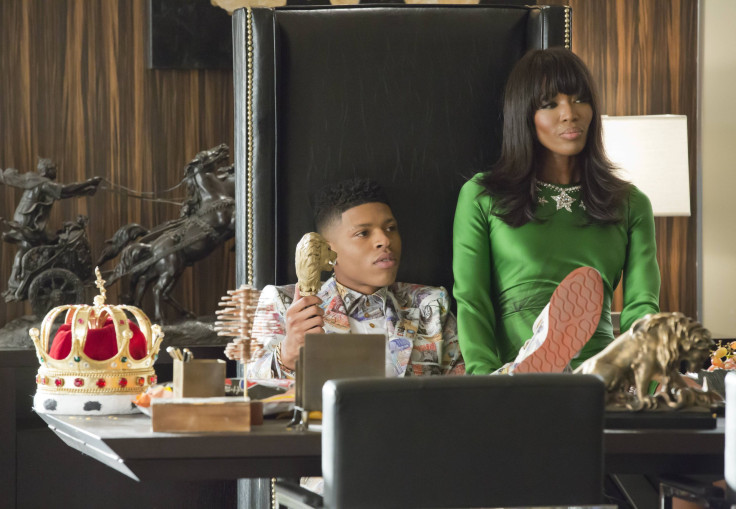 All the candidates to become the next CEO of Empire drop out after Lucious' actions. Camilla opens up the meeting up to new nominations: Hakeem nominates himself and proclaims he's the one to take Empire into the future and that he's not afraid of his father. The board is impressed and gives him the CEO position.
At the hospital, Cookie, Jamal and Andre are waiting for Rhonda to be released. Cookie tells Andre she also had a miscarriage once and tells him to tell Rhonda not to worry. Meanwhile, Jamal tells Cookie he can help her get back into Empire, but she has to promise to take down Camilla.
Cookie, Jamal and Andre then show up with a deal for Hakeem. Since Jamal's "Black and White" album was a joint venture between Empire and Lyon Dynasty, he says he'll now release the full album under Lyon Dynasty. Cookie wants to bring Lyon Dynasty to Empire, but remain in full control of it. She also wants to be head of artists and repertoire (A&R) for Empire. Camilla tells Hakeem not to make the deal, but he does because he wants the family to be back together again, without Lucious messing things up.
Lucious has Hakeem meet him in the spot where he killed Bunkie (Antoine McKay). He tells Hakeem he killed Bunkie because that's how much he cares about Empire. He gives Hakeem a gun and tells him to shoot him and see whether he's willing to go that far as CEO. If Hakeem doesn't kill him, Lucious promises he will eventually kill his own son. After he holds the gun up to his father's head, Hakeem throws it to the ground because he doesn't want to do what his father says.
Other Major Moments in Episode 11
Jamal's business relationship with Jameson (William Fichtner) is challenged because Lucious revealed that Jamal hooked up with Skye (Alicia Keys). Jameson doesn't want to work with Jamal anymore due to the fact he doesn't believe it would be good for the gay community. Jamal later responds to Jameson with a song called "Freedom," where he sings about loving who he wants.
Anika (Grace Gealey) visits Rhonda in the hospital and attempts to comfort her. Rhonda is upset because she feels she messed up in providing an heir to the company, but Anika assures her there will be another. This indicates Anika likely is the perpetrator of the stair push.
Hakeem tries to break up with Laura, but he cares too much about her to listen to Camilla. He ends up going back to Laura, and the two hook up at the end of the episode while also saying they love each other.
© Copyright IBTimes 2023. All rights reserved.
FOLLOW MORE IBT NEWS ON THE BELOW CHANNELS