'Empire' Season 2 Spoilers: Episode 15 Synopsis Released; What Will Happen In 'More Than Kin'? [VIDEO]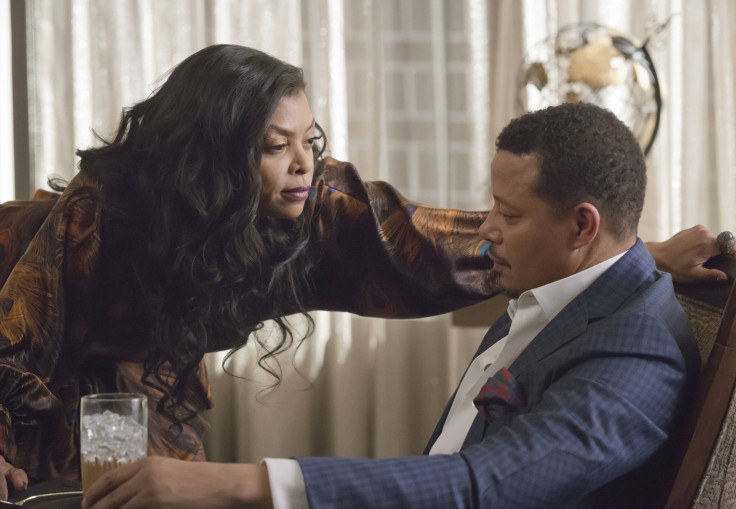 The position of CEO at Empire is an open seat thanks to Lucious in "Empire" Season 2. He will now look to claw his way back to the throne and make his case for why he should take home the big American Sound Award in episode 15, titled "More Than Kin."
According to Fox's synopsis, Lucious (Terrence Howard) will get some help from Andre (Trai Byers) with throwing a fundraiser to show the Empire board that they should give him back the position of CEO. Andre has turned his back on his brothers in an effort to save his marriage and to also get close with his father once again. The episode 15 promo video shows Rhonda (Kaitlin Doubleday) excited that Andre is in position to be Lucious' "number two" with Jamal (Jussie Smollett) and Hakeem (Bryshere Y. Gray) out of the picture.
Hakeem has made it very clear how he feels about his father, while Jamal has always tried to cut his father a break. However, now that Lucious is pulling out all the stops to make sure he takes home song of the year over his son, Jamal won't go down without a fight. Lucious is telling people that he helped pick the track listing on Jamal's new album in the promo, which won't sit well with Jamal.
Anika (Grace Gealey) turned the Lyon's world upside down in episode 14 when she revealed that she was pregnant with Hakeem's child and that she's going to keep it. Episode 15 will show Hakeem making a decision on if he wants to be the father of Anika's baby. Hakeem had just recently asked his girlfriend Laura (Jamila Velazquez) to marry him and now he's going to have to break the news to her that he got Anika pregnant. Will their engagement plans stay on after this revelation?
Lucious and Cookie (Taraji P. Henson) are also starting to grow close with one another again. The Lyon boys fear their mother and father getting back together, which is shown in the promo video when Hakeem says, "I ain't getting King Kong and Godzilla back together."
The final seconds of the episode 15 promo video drop a bombshell that will have fans guessing until the Season 2 finale. "Before the season is over, a Lyon will fall," a voiceover reveals. After this announcement is made, a gunshot is heard and people are shown running away from some kind of concert event. Will we see a member of the Lyon family killed off soon?
Watch the episode 15 promo video below:
"Empire" Season 2, episode 15, airs Wednesday, April 27, on Fox at 9 p.m. EDT.
© Copyright IBTimes 2023. All rights reserved.