'Empire' Season 2 Spoilers: The Truth Of Lucious Lyon's Childhood Is Revealed; What Secrets Came Out In Episode 13? [RECAP]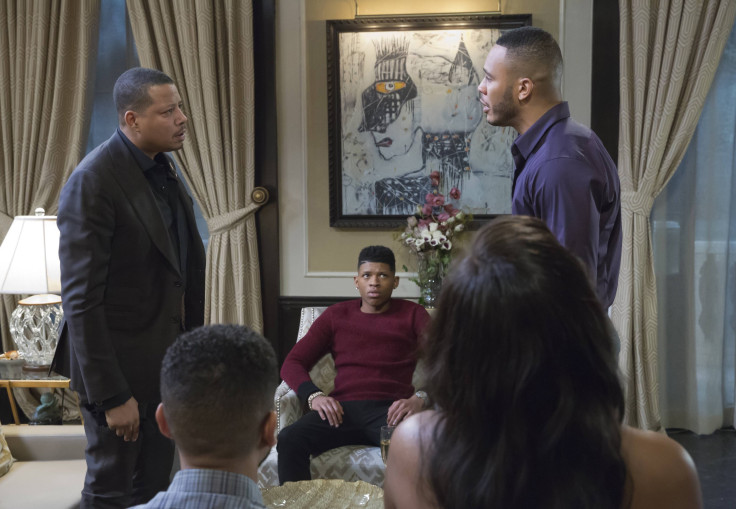 All Cookie wanted for her birthday was no drama. But what would a Lyon family gathering be without arguments? A shocking family secret was exposed at her party, turning Andre against Lucious in "Empire" Season 2, episode 13, titled "The Tameness of a Wolf."
Episode 13 begins with the Lyons gathering for a ceremony honoring Camilla (Naomi Campbell) following the events of episode 12. When Hakeem (Bryshere Y. Gray) returns to Empire, he finds Lucious (Terrence Howard) sitting at his desk. He credits Hakeem with killing Camilla and doing what it took to keep his company. Hakeem denies killing her, and just when it seems an argument is about to break out, Cookie puts a stop to it. She reminds her family that it's about to be her first birthday as a free woman in 17 years and all she wants is no drama.
Lucious is getting ready to make his most honest music video yet at Lyon Dynasty, which will tell the story of how he went from Dwight Walker to Lucious Lyon. While preparing for the video, Lucious returns to his childhood haunts and is still tormented by what he experienced as a boy.
Jamal (Jussie Smollett) and Hakeem head into the inner city to find Freda Gatz (Bre-Z) because Jamal wants her on one of the tracks for his "Black and White" album. After making some music with the neighborhood kids, Gatz finally shows up, only to deny Jamal because she thinks it's a plot to get back at Lucious. She chooses to remain loyal to Lucious, who has been like a father to her.
Freda turns up at Lucious' set for his music video, but he decided to take the video in another direction and cut her part without telling her. Freda leaves angry and shows up at the studio of Jamal, who is struggling with his new song without her. After Lucious let her down, she decides to help Jamal out and raps a verse on his song "Shine On Me."
Lucious is getting ready to finally shoot the video, but his past continues to haunt him and he keeps trying to make changes to the set. Cookie (Taraji P. Henson) decides she's had enough and wants to know what's going on with him and she pulls him aside.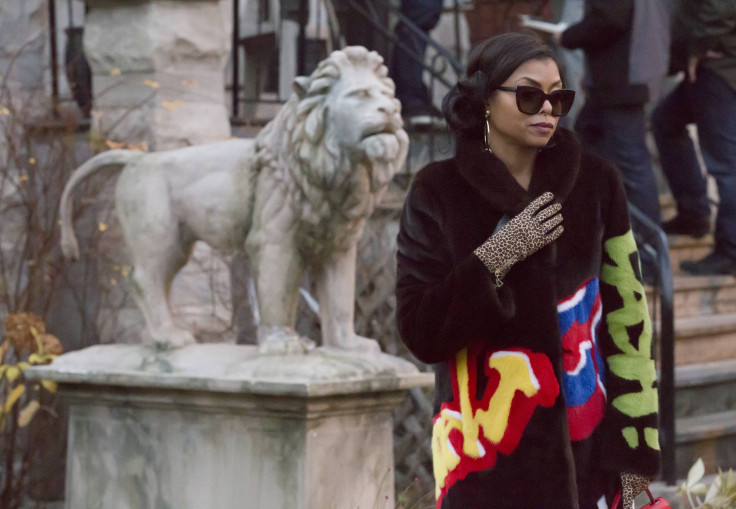 The former Empire CEO comes clean to Cookie about what happened with his mother, Leah Walker (Kelly Rowland). She was mentally ill and used to dunk him under water, saying it was a "cleansing." One day she realized what she had done and she shot herself in front of Lucious. Lucious went to live on the streets and Frank Gathers (Chris Rock) turned him on to dealing drugs. He credits Gathers for saving his life, even though he had him killed in episode 1 so he wouldn't kill Cookie. Cookie wants Lucious to tell the whole story in the video for her, since she spent time in jail for him without ever knowing his real name.
Lucious struggles on set with the child actor who's playing him in the video, but Cookie is able to make it all OK and gets Lucious to feel comfortable. The two former lovers are starting to grow towards one another again, and it appears the King and Queen of the Empire could soon be back together.
Cookie shows up for her birthday dinner at Lucious' place, thinking it's just going to be them, but the whole family surprises her. After they celebrate, she decides to premiere Lucious' new video to her sons so they'll get where Lucious came from.
The video shows Lucious' upbringing with his mother and it makes Andre realize his grandmother was bipolar too. He gets furious with Lucious because he knew the whole time but made Andre feel bad about himself. Andre then leaves, saying "to hell" with his father.
Hakeem goes to see Laura after watching his family fight on his mother's birthday. After previously meeting her family while on tour and seeing that they were great people, he wants to have a family like Laura's. Hakeem then gets down on one knee and asks Laura to marry him. She says yes and the two are happily engaged, at least for the moment.
Other Major Moments From Episode 13
After Andre storms off from the party, Rhonda (Kaitlin Doubleday) calls Anika (Grace Gealey) to pick her up. Rhonda wants a break from the Lyons and Andre, especially after Lucious lets it be known that he's not really a fan of her. Anika tells Rhonda to stay with her, but little does Rhonda know she went from a group of crazy people to another.
When Cookie discovers the secrets from Lucious' past, she learns that Frank Gathers was the man to save her ex-husband from the streets. Cookie starts to feel guilty that she had Lucious have him killed, especially when she learns that Freda Gatz is Gathers' daughter.
Tiana (Serayah) and Laura (Jamila Velazquez) have a falling-out on their tour. Laura's group, Mirage a Trois, keeps cutting into Tiana's headlining set, which is a big no-no on tour. Hakeem makes peace between the two when he visits one of the shows.
© Copyright IBTimes 2023. All rights reserved.