'Empire' Season 2 Spoilers: Fans Can Expect More Love And Music When The Fox Series Returns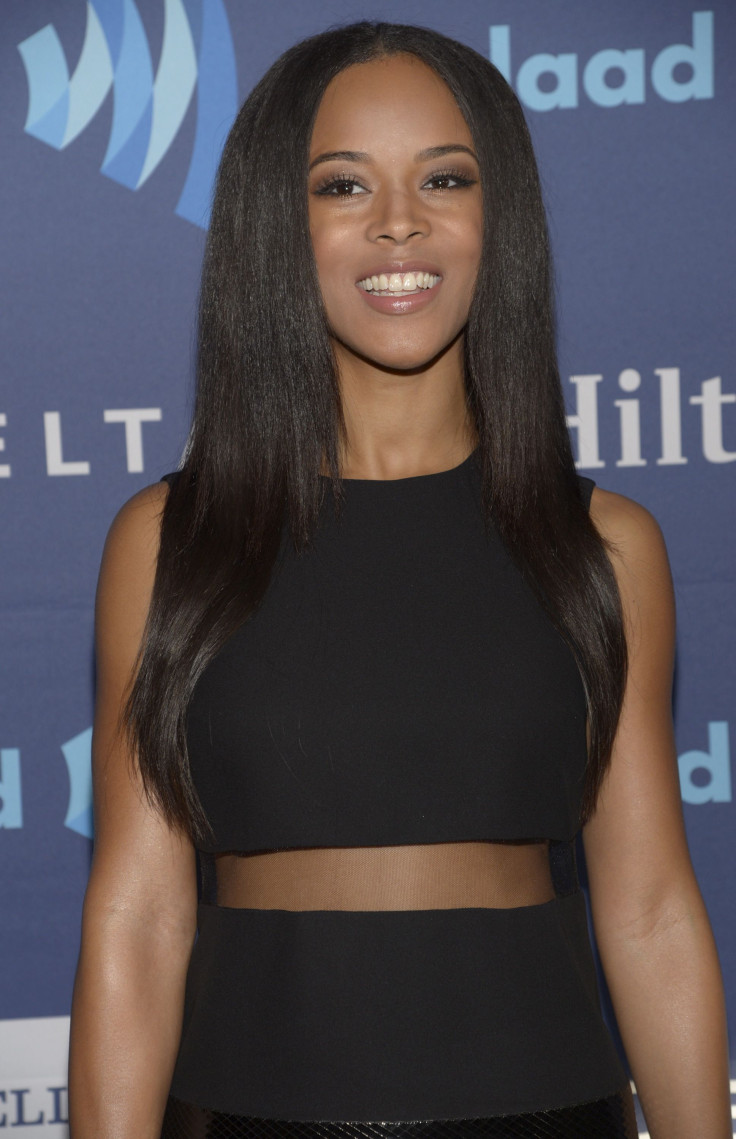 Dying to find what's next for the Lyon family in "Empire" Season 2? When we last tuned in, family patriarch Lucious (Terrence Howard) was going to jail for murder charges before he could perform at his newly public Empire Records' debut concert. As Cookie (Taraji P. Henson) watched her ex-husband taken away in handcuffs, their son Jamal (Jussie Smollett) took the stage to perform without his father and save face for stockholders. Meanwhile, angry Lyon brothers Hakeem (Bryshere Y. Gray) and Andre (Trai Byers) had begun the coup against Lucious for a chance to control the family empire.
Actress Serayah McNeill, who plays Hakeem's former singing partner Tiana Brown, teased a little of what's coming up on the the next season of "Empire" – in emoji form – to Bustle. "Everyone asks me what my dream role is and it's Tiana Season 2," said McNeill. "Hopefully, she'll stay down with Empire [Entertainment], shake some more stuff up, and continue to perform. I'd like to see more of her personal side, more of where she comes from, and her personal issues."
Judging from McNeill's emojis, which can be seen HERE on Bustle, "Empire" is in store for a lot of love and music come fall. It makes sense since Cookie embarked on a new relationship at the end of Season 1, and Hakeem hooked up with his former stepmom to-be, Anika (Grace Gealy). The music is a spoiler no-brainer, since no one seems to be able to get "Drip Drop" out of their heads since it first played in the series. There's also probably more family time in store, heavy side-eye and a chance that fashion designer Camilla (Naomi Campbell) will return. That or Cookie's wardrobe will be better than ever from the number of clothing related emojis McNeill shared. Although the real question here is why didn't the actress use the cookie emoji.
Besides Serayah McNeill's little hints, "Empire" showrunner Ilene Chaiken also teased to TVLine that one of Cookie's most painful battles might be over soon. At the end of Season 1, Cookie and Jamal were still fighting by the time the finale ended, but Chaiken says she has hope for their reconciliation on the popular Fox series.
"I still believe in that relationship," she dished. "And I would like to think that the underpinnings of that relationship, which is the most profound and tender one in the show, will somehow lead to something of a rapprochement between them."
Fox has not announced a formal return date for "Empire" Season 2. Stay tuned to find out when we'll see Cookie back in action.
© Copyright IBTimes 2023. All rights reserved.