'Empire' Season 2 Spoilers: Jamal's Past Love Interest To Return When Show Comes Back In March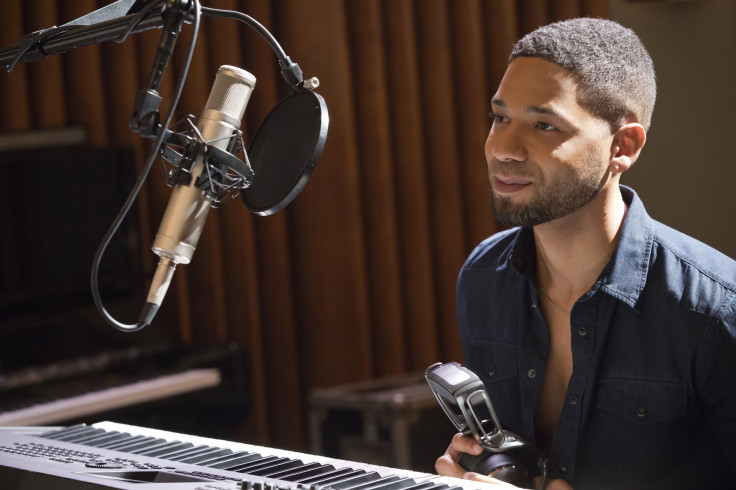 Jamal Lyon (Jussie Smollett) has had his ups and downs in his career, as well as his love life on Fox's "Empire." The singer has been on his own since he and Michael (Rafael de la Fuente) broke up, but executive producer Ilene Chaiken said that we haven't seen the last of Michael in Season 2 of the hip-hop drama.
In an interview with TVLine, Chaiken said that we will see Michael again on the show. However, it's unclear if Jamal will take Michael back or if the two will fall back into a relationship.
"So far Michael has been the great love of Jamal's life. And just because they hurt each other doesn't mean they're finished with each other," Chaiken dished.
The last time Michael was shown on the show was in episode 5. Jamal caught Michael cheating on him on the deck of his apartment with an artist. Jamal then threw both of them out of his home and Michael hasn't been around since.
Since Michael's been out of the picture, Jamal has had some interesting experiences in his romantic life. While writing a song with singer Skye Summers (Alicia Keys), the two bonded on such a deep level that they hooked up. In the fall finale it looked like Skye thought they were headed towards a relationship, but Jamal told her that he's still gay.
The kiss with Skye could lead to future problems for Jamal. Lucious (Terrence Howard) revealed to Jameson (William Fichtner) that Jamal and Skye were hooking up. Jameson was getting ready to launch a huge campaign for Jamal to promote him as a gay artist. Did Lucious put his son's career in jeopardy?
Watch a promo video for "Empire" below:
"Empire" Season 2 returns to Fox on March 30 at 9 p.m. EST.
© Copyright IBTimes 2023. All rights reserved.