'Empire' Season 2 Spoilers: Kaitlin Doubleday Reveals Rhonda's Fate While Teasing Finale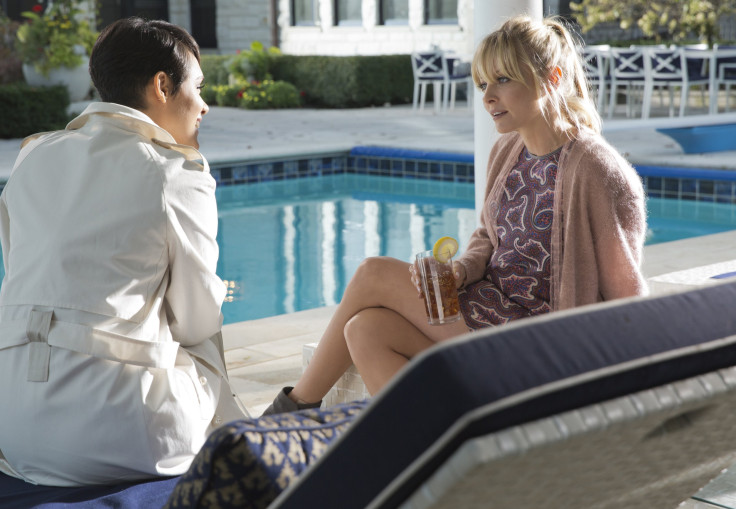 One of the biggest questions following the fall finale of Fox's "Empire" Season 2 was the fate of Andre's (Trai Byers) pregnant wife Rhonda (Kaitlin Doubleday) after she got pushed down a flight of stairs. While many feared she might have died on the show, it now appears that Rhonda survived the fall and she'll be seeking out the person who hurt her in the second half of the season.
In an interview with TVLine, Doubleday said viewers will find out the person who pushed her on the Season 2 finale and it might not be the person everyone thinks it is. Many believe it was Anika (Grace Gealey) who did it in a power move because she's pregnant with Hakeem's son and wants her baby to be the sole Lyon grandchild.
"She realizes who pushed her and… she gets to confront [him/her] in a very dynamic, scary, insane, crazy way," Doubleday dished. "I think the audience [will be] waiting for that confrontation for all eight episodes."
Watch a video of the push scene below:
Doubleday also told fans to keep an eye out for some unlikely alliances in the last eight episodes of Season 2. For example, she'll be working with Camilla (Naomi Campbell) at some point, who is the person that took Empire right out of the hands of Lucious (Terrence Howard). It will be interesting to see how this partnership holds up because Andre will likely side with his family to try to regain control of the company his father and mother built.
While Doubleday talked about what's up next for Rhonda, she didn't reveal what the fate of the baby is. From what's been shown in promo videos so far it doesn't look good. Andre was crying hysterically in one of the rooms of his home, while there was also a brief clip of a scene in a cemetery. The couple had taken great strides towards happiness this season, but that could all come crumbling down if they lose their baby.
"Empire" Season 2 returns on Wednesday, March 30, on Fox at 9 p.m. EDT.
© Copyright IBTimes 2023. All rights reserved.
FOLLOW MORE IBT NEWS ON THE BELOW CHANNELS