'Empire' Season 2 Spoilers: Will Someone Die? 4 Characters Who Could Be Killed Off Or Leave The Show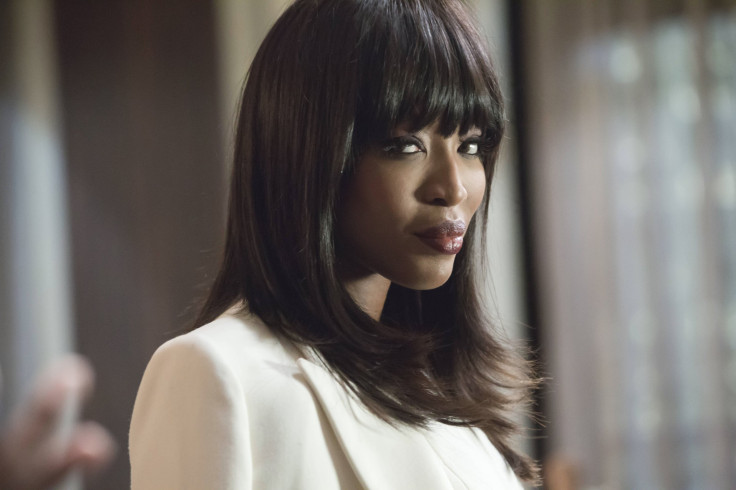 If you thought the first half of Fox's "Empire" Season 2 was crazy just wait until the second half starts up in two weeks. Lucious (Terrence Howard) will be ready to take on his own son Hakeem (Bryshere Y. Gray) to get his company back, while also squaring off against Jamal (Jussie Smollett) over who will get song of the year. Tensions will be high and it appears as though not everyone will make it into Season 3.
Showrunner Ilene Chaiken told TVLine that Season 2 will end on a "huge cliffhanger" and also revealed that "someone might not be coming back." While Chaiken did not get specific, fans can now begin to speculate on which characters could meet their demise or will simply leave the show. Could it be Cookie (Taraji P. Henson)? Hakeem? Lucious?
Camilla (Naomi Campbell) has made an enemy out of everyone in the Lyon family except for Hakeem after her power move to seize Empire. Lucious can be a vengeful person and he will likely stop at nothing to get his company back. We've seen him kill before to protect what is his, so there is a chance that Lucious could claim yet another life on "Empire" after he took out Bunkie (Antoine McKay) in Season 1.
While Camilla may seem like the frontrunner, we can't forget about the dark road Anika (Grace Gealey) has gone down this season. After putting up with abuse from the Lyons throughout Season 1, Anika has become unhinged in Season 2 and it doesn't help that she's also pregnant with Hakeem's child. In the fall finale, Andre's (Trai Byers) pregnant wife Rhonda (Kaitlin Doubleday) was shoved down a flight of stairs by someone who appeared to be Anika. In a previous interview with TVLine, Doubleday said in the Season 2 finale that Rhonda is going to go after the person who pushed her in a way she described as "insane" and "scary." Could this confrontation end in the death of Anika if she is indeed the one who did it?
With that being said, something bad could happen to Rhonda when she goes to confront the person who hurt her. It's possible she could end up losing her life in some sort of struggle. Things looked very grim for Rhonda in episode 10, but it appears she will survive fall. However, the fate of her baby hangs in the balance and if the baby does die after her fall, Rhonda could be on a war path.
Andre is going to be a wreck if something bad happens to his baby. The oldest Lyon son is the most fragile of the family and battles bipolar disorder. Losing his child could send him off the deep end, like where we saw him in Season 1 where he debated shooting himself inside a recording studio at Empire. There is also the report that suggested Byers was no longer happy on "Empire" and could be leaving the show. Byers did shoot down the rumors, but it's possible that it's a red herring and he might actually be killed off by the time Season 2 wraps up.
Watch a promo for the second half of "Empire" Season 2 below:
The Lyons return when "Empire" Season 2 continues on Wednesday, March 30 on Fox at 9 p.m. EDT. Who do you think is the character most likely not to return for Season 3? Sound off in the comments section below.
© Copyright IBTimes 2023. All rights reserved.