'Empire' Season 4 Spoilers: Lee Daniels Series May Have 'Star' Crossover Episode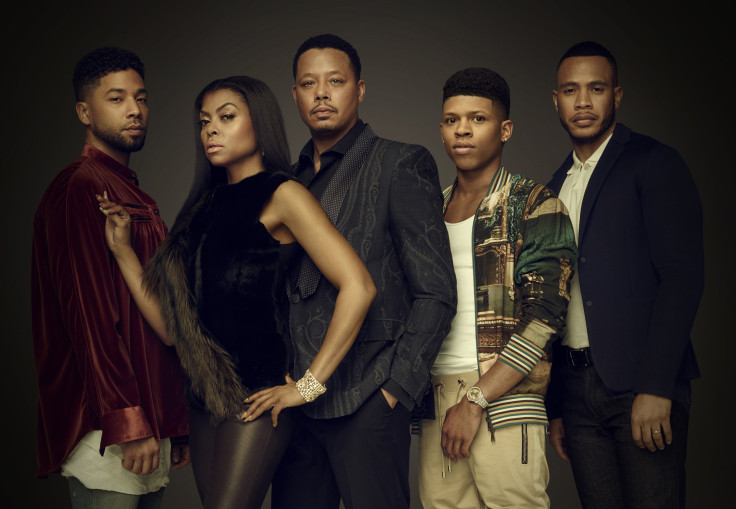 Although summer is still in its beginning stages, fans of the Fox series "Empire" and "Star" may be in a rush to welcome fall. A new report alleges that the network is considering a crossover episode as a part of an epic Wednesday premiere when the shows return in September.
Although Fox has declined to comment on the potential mash-up, sources close to the network told TVLine that the merging of the two worlds are in talks and would air as part of a one-night premiere event when "Empire" returns to Fox for Season 4 and "Star" comes back for Season 2.
READ: Inside the explosive 'Empire' Season 3 finale
"Empire" stars Taraji P. Henson, Terrence Howard, Jussie Smollett, Trai Byers and Bryshere Gray. Each play members of the Lyon family that are involved in a power struggle amongst themselves to gain control over their family-owned music company.
The characters from "Star" could easily fit into the "Empire" universe seeing as the story follows three aspiring singers played by Jude Demorest, Ryan Destiny and Brittany O'Grady. In the Season 1 finale, the girls win a competition called Atlanta NextFest which lands them a record deal.
Although the girls may not be signing with Empire for a record deal, there is still plenty of reasons for the two shows to cross paths. When viewers last saw "Star," the girls were finally on good terms with one another after a season of drama.
Although it will be entertaining to watch the cast of "Star" dabble in the world of "Empire" they have plenty of other problems to deal with back in Atlanta. Jahil (Benjamin Bratt) found the bodies of Hunter (Chad James Buchanan) and Eva (Sharlene Taulé) in his bed and it's unclear what will happen next. Will police investigate the matter or will Jahil go down for the crime?
Alex also has her own issues. Not only is she pregnant, but her boyfriend Derek (Quincy Brown) has yet to tell her that his doctor informed him that he is paralyzed from the waist down following their car accident.
Due to the big personalities, the characters possess on each show, the interactions between everyone should be quite memorable. However, whether the ladies will meet the infamous Lucious Lyon (Howard) is up in the air.
Last viewers saw on "Empire," Lucious saved Cookie (Henson) from an exploding vehicle set up by Andre (Byers). Although Lucious survived, he completely lost his memory and has no idea who his family is.
"Empire" showrunner Ilene Chaiken told The Hollywood Reporter that Season 4 won't pick up immediately following the accident. "We're not jumping ahead a year, but we're going to deviate once again from our usual pattern of picking up in the moment and move ahead a little bit beyond that," she said.
READ: Everyone won't make it out alive in the "Star" Season 1 finale
This means the ladies could meet the original Lucious known for his devious schemes and ulterior motives or a completely different person. There is also the possibility that the ladies will work with Cookie, Andre, Jamal (Smollett) and Hakeem (Gray) should Lucious fail to handle his professional responsibilities.
"Star" Season 2 and "Empire" Season 4 will premiere on Fox Wednesday, Sept. 27, at 8 p.m. EDT and 9 p.m. EDT, respectively.
© Copyright IBTimes 2023. All rights reserved.