Endangered Pygmy Hippo Born At San Diego Zoo, First Time In Over 30 Years
San Diego zoo's efforts to birth an endangered pygmy hippo proved successful in April after a male calf became the first-ever to be born in the facility in over 30 years.
The zoo authorities announced its birth Friday (May 15) to commemorate the Endangered Species Day after the calf was determined healthy by the experts, Associated Press reported. Mabel, a 4-year-old pygmy hippo at the zoo, gave birth to the new member weighing about 12 pounds on April 9.
According to the publication, the calf is going above and beyond in terms of achieving growth milestones, including going underwater. The zoo authorities told CNN that the calf stood, walked, and followed its mother around shortly after its birth. "Mom and calf are doing very well," the zoo told the website. "The calf is nursing and getting lots of attention from the first-time mother."
Pygmy hippos are typically found in West African forests, the zoo told CNN, adding that there are fewer than 2,500 pygmy hippos living in Africa.
Issues like logging, farming and loss of habitat reportedly pose a risk to the otherwise reclusive species. The pygmy hippos largely rely on water to keep their skin moist and keep body temperature down. They are a herbivorous species and feed on ferns, grass, or fruits.
The International Union for Conservation of Nature (IUCN) in 2015 classified the hippos as critically endangered after their population showed a downward trend.
Back in 2016, a giant panda, another endangered species, gave birth in Belgium's Pairi Daiza zoo. The Panda Hao Hao and her mate Xing Hui arrived at the zoo two years prior. The zoo said it was a rare event, in fact "a true miracle," considering that fact that there were fewer than 2,000 pandas from the species left in the world.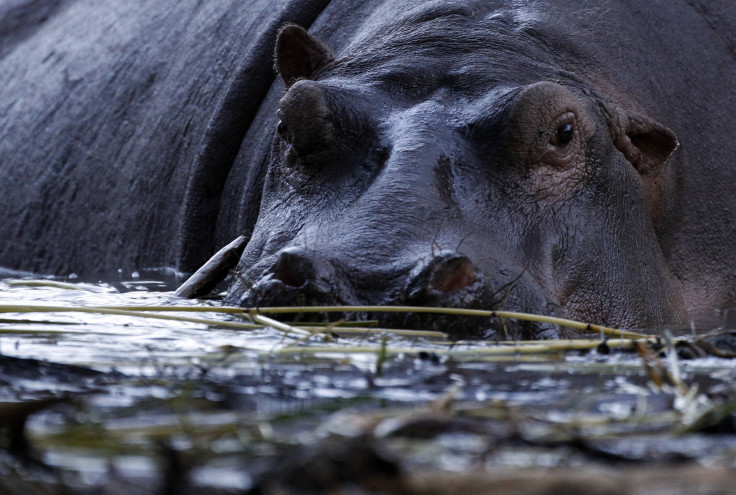 © Copyright IBTimes 2023. All rights reserved.