Epic Games Store Rumors: 'Axiom Verge 2' Debuting On Switch, PC In 2021
KEY POINTS
"Axiom Verge 2" is making its way to PC this year as an Epic Games Store exclusive
"Axiom Verge 2" is also set to come out on the Nintendo Switch this 2021
It was originally set to come out last fall but was delayed by creator Tom Happ
"Axiom Verge 2" is one of the games that most had expected to come out exclusively for the Nintendo Switch. However, the retro-styled Metroid-a-like title is also heading to PC this year and will be an Epic Games Store exclusive on the platform.
"Axiom Verge 2," the sequel to 2015's side-scrolling throwback adventure, was originally announced to be released for the Nintendo Switch in 2019. But it was revealed during Thursday's Epic Game Store digital showcase that the Metroidvania game will now debut on two platforms this 2021.
Tom Happ, the game's developer, also confirmed the news, although "Axiom Verge 2" will remain a game console exclusive. But seeing as how it will be made available on two different platforms, seeing "Axiom Verge 2" on the PlayStation and Xbox may not be farfetched.
"Axiom Verge 2" was originally set to come out last fall, but Happ ended up delaying it in October 2020. The expected release of the title is now within the first half of 2021. In the trailer, it was only said to be "coming soon."
For those who may not know, "Axiom Verge 2" is more than four years in the making. It picks up from the retro-styled game, mixing the original title's elegant blend of Metroid-staples and twists that include new characters, enemies, powers and an entirely new world.
Happ teased that gamers will be in for a new kind of adventure as they discover an alternative Earth somewhere in Antarctica. Here, they will discover new mountains, lakes, deserts and ruins of civilization, although there is more to all of this. This also includes some things lurking beyond the fringes, which should make "Axiom Verge 2" a game worth checking out.
The game developer shed more light on "Axiom Verge 2," including his decision to launch it exclusively via Epic Games store, in a blog post.
"I love that I get to work on my hobby all day, but at the same time, I'm always aware of the responsibility I have to my family. I don't want to go into too many details about the nature of the arrangement I have with Epic other than to say that I've been able to put my stress about how the game will perform out of my mind for a bit and just focus on making the game I want to make," he wrote.
He continued, "Making games can be fun, but it can also be stressful. With this deal in place, game development started feeling like a hobby again."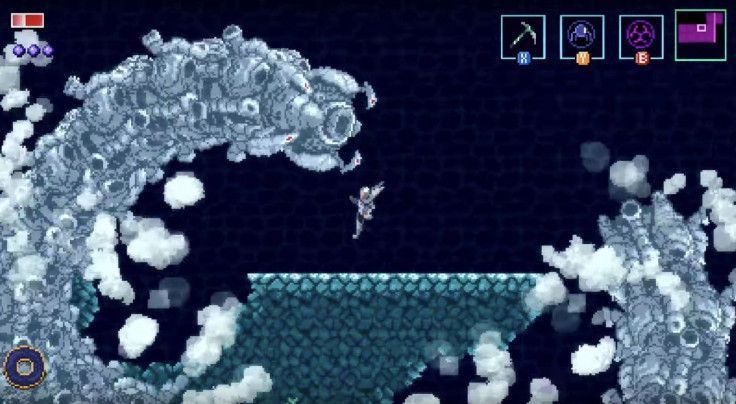 © Copyright IBTimes 2023. All rights reserved.