'Eternals' Director Chloe Zhao Reveals Why She Cast Harry Styles In Marvel Movie
KEY POINTS
"Eternals" director Chloe Zhao said she has "kept tabs" on Harry Styles since "Dunkirk"
Zhao revealed that she envisioned Styles as Eros from the moment she pitched the idea of including the character in "Eternals"
The Oscar winner believes "there's so much of Eros" in Styles
"Eternals" director Chloé Zhao has revealed that there would be no Eros in the Marvel movie had Harry Styles turned down the role.
Weeks before the newest Marvel superhero flick hit theaters Friday, rumors started swirling that the former One Direction singer was among the cast members of "Eternals."
Now, the Oscar-winning director can finally share the details on Styles' casting, and she revealed in a new interview that she only had the singer in mind to play the character when she pitched the idea of putting Eros in the film.
"Harry as Eros was very much a package deal for me," Zhao told Deadline Friday.
She explained, "I pitched the idea of Pip the Troll [voiced by Patton Oswalt] and Eros to Kevin [Feige, Marvel Studios president] a while back, and I love the idea of exploring an Eternal who is beyond Titan and who may have influenced Thanos throughout the years the same way Eternals influenced us, earthlings."
Zhao made it clear that they didn't search for an actor or hold auditions for Eros because, in her mind, Styles was perfect for the role.
"And then, it wasn't like I suggested Eros, and 'Let's go find actors.' I kept tabs on Harry since 'Dunkirk,' I thought he was very interesting," she explained. "After meeting him, I realized he is that character — the same way I cast the rest of my cast."
At the time, Zhao said she was only waiting for the go-signal from both Styles and Feige after she pitched the idea, and she was "very happy" when they both agreed.
Eros' story wasn't explored in "Eternals." He only appeared in a post-credits scene where he interrupts Thena (Angelina Jolie), Makkari (Lauren Ridloff) and Druig (Barry Keoghan) as they are deciding how to save their friends. "Behold, the royal prince of Thanos, brother of Titan," Pip says.
The 27-year-old singer then smirks and flirts his way into working with the new heroes.
"I'm Eros, this is Pip, and you are as beautiful as legends say, Thena," Eros says. "Pip and I are here to help. Your friends are in big trouble. We know where to find them."
While Eros is Thanos' brother, the former seems nothing like the purple alien who destroyed half of all life in the universe for five years. Eros is funny, carefree and charming — the opposite of the Mad Titan, who was defeated in "Avengers: Endgame."
According to Zhao, she never considered other actors for the role because "there's so much of Eros" in Styles.
Styles made his acting debut in "Dunkirk" in 2017. His role in "Eternals" is only his second scripted role on the big screen, Us Weekly noted.
He is also set to star in his girlfriend Olivia Wilde's thriller "Don't Worry Darling," opposite Florence Pugh, who appeared in Marvel's "Black Widow."
"Eternals" is currently showing.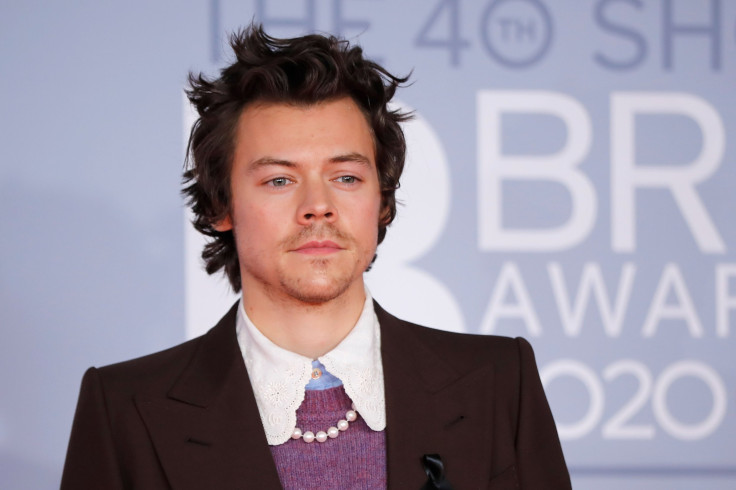 © Copyright IBTimes 2022. All rights reserved.
FOLLOW MORE IBT NEWS ON THE BELOW CHANNELS