Ethereum Futures ETF Race Sizzles As 6 New Financial Giants Join The Fray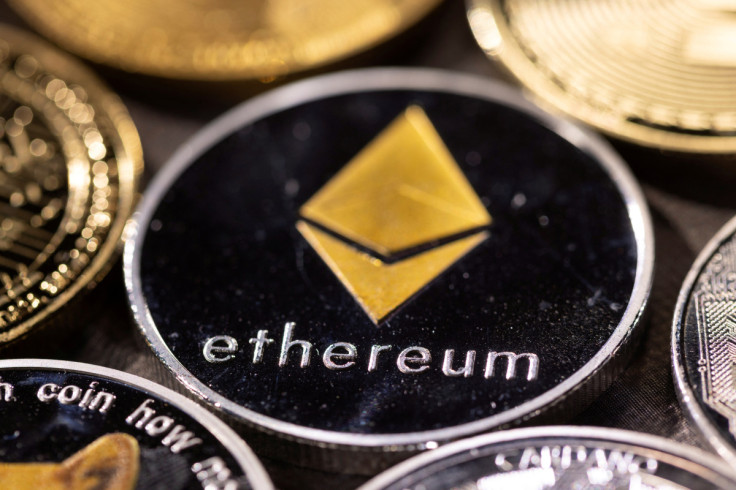 Several financial giants have expressed interest in providing Ethereum Futures ETFs following the successful submission of spot Bitcoin exchange-traded fund (ETF) applications by Wall Street behemoths including BlackRock. These applications were received by the U.S. Securities and Exchange Commission (SEC) last month.
Currently, there are six Ethereum Futures ETF aspirants awaiting the approval of the SEC - Volatility Shares, Bitwise, Roundhill, VanEck, ProShares Trust, and Grayscale, all of which have recently filed their applications.
Volatility Shares submitted its ETH ETF application on July 28, with four more added to the list on Aug. 1, while Grayscale re-filed its ETHG application, bringing the total number of applicants to six.
"We officially have 5 different #Ethereum futures ETF filings submitted to the SEC. Would love to know what has changed since May, other than the fact that someone (Volatility Shares) applied on Friday. ProShares went straight for the inverse/short ETF," Bloomberg derivatives expert James Seyffart said in a tweet.
The Volatility Shares product was submitted first, so the SEC's first decision date is Oct. 11, while the next four applicants will be due for decisions on Oct. 16.
The ball is now in the SEC's court, which has the power to delay or deny these companies' applications.
According to Seyffart, there is a possibility that the Ethereum ETF applications might be withdrawn soon.
"Hate to be a debbie downer, & I said this yesterday (thread linked below), but my base case is that these are withdrawn by the end of next week. These firms probably had these on the shelf ready to go and just needed to re-submit them," the expert said, suggesting that the financial giants might consider "the cost of submitting a filing off the shelf and then withdrawing is minuscule when compared to the cost of being days or weeks behind a competitor on a first-of-its-kind launch."
Seyffart said his gut tells him that there is a "75% chance" these applications will be withdrawn.
Bloomberg senior ETF analyst Eric Balchunas said the filings are "interesting given SEC made some recent Ether filers withdrawals but.. VolShares just got (against the odds) a 2x Bitcoin Futures ETF out so maybe they feeling confident time is right, not sure."
Seyffart called Balchunas' remark an interesting note, and the SEC allowing this is a signal of its change in stance.
"ETH futures ETF have been persona non grata at the SEC. They've basically put Bitcoin on a pedestal by itself and refused to let anything else through their doors. If they allow this -- it will be a signal for a big change in posture from the SEC IMO," he explained.
Unlike the positive impact on the price of Bitcoin when BlackRock and other financial giants filed their spot BTC ETF applications, the price of Ether remains within its usual range.
As of 4:45 a.m. ET on Wednesday, ETH was trading at $1,856.00, with a 24-hour trading volume up by 21.60% at $6,949,347,737, representing a 1.20% increase in the last 24 hours and a 0.14% increase over the past seven days.
Based on the latest data from CoinMarketCap, ETH's total circulating supply stands at 121,194,499 ETH, and its value is up by 1.28% at a $224,936,496,132 market cap.
© Copyright IBTimes 2023. All rights reserved.