Etta James Reported Dead on Twitter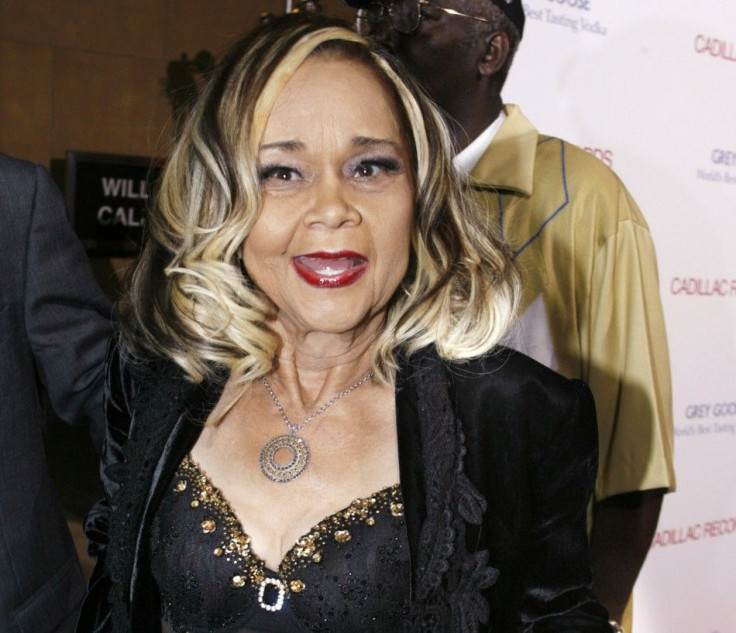 Updated on Jan. 20, 2012 at 11:50 a.m. ET: Etta James Dies at 73

Grammy award-winning songwriter Diane Warren has tweeted a death announcement for Etta James, just hours after James' doctor asked fans to pray for the terminally ill singer.
Another timeless soulful and beautiful voice is added to Heavens' choir today. RIP Etta James, Warren tweeted Friday afternoon.
Numerous Twitter users have retweeted Warren's message, and several have questioned the accuracy of the post. Warren has not yet responded to the comments.
Earlier Friday, Dr. Elaine James told The Riverside Press Enterprise that Etta was in the terminal stage of leukemia and was not expected to live much longer.
I am Southern and Christian and would just ask for the prayers of her fans and friends, Dr. James told the local newspaper.
They [Etta's fans] know she's been sick, but not how sick, Dr. James (who is no relation to Etta) added.
The 73-year old singer's health has been in decline since being diagnosed with dementia in 2009 and leukemia early this year. In August, reports surfaced that she had died, but were quickly corrected by her son, Donto James, who has been in a legal battle over her estate with Etta's husband Artis Mills.
James is best known for her oft-covered song At Last and was regularly mentioned as an influence on Amy Winehouse.
IBTimes will update the story as new information becomes available.
© Copyright IBTimes 2023. All rights reserved.