'Euphoria' Composer Labrinth Talks Writing 'I'm Tired' With Zendaya, Sam Levinson
KEY POINTS
"Euphoria" composer Labrinth made a cameo in Season 2, episode 4 to sing his track "I'm Tired" live
Show creator Sam Levinson decided to have Labrinth sing the track live during filming to make it seem as authentic as possible
Labrinth said his and Zendaya's "impulsive inspiration" led to the creation of the song
Musician Labrinth is opening up about his cameo in "Euphoria" Season 2 and how his gospel-inspired song "I'm Tired" was born.
Labrinth's score for "Euphoria" Season 1 earned him several accolades, including a 2020 Emmy win for outstanding music and lyrics for the song "All for Us" and a music composition for a series nomination.
While some of his tracks from the first season, such as "Nate Growing Up" and "All for Us," were also featured in Season 2, the 33-year-old British musician, whose real name is Timothy McKenzie, introduced several new songs in the latest installment of "Euphoria," including "I'm Tired."
Labrinth told Variety in a new interview that the track was special to him for two reasons — he got to make a cameo in episode 4 to sing it live, and he wrote it with Zendaya and "Euphoria" creator Sam Levinson.
Labrinth made an appearance in the episode while Rue (Zendaya) was having a drug-induced come-to-Jesus moment in which she fantasized that she was in a church. The musician sang "I'm Tired" as Rue hugged him tightly, imagining that she was instead embracing her late father.
The composer — who has worked with The Weeknd, Nicki Minaj, Eminem, Ed Sheeran and Beyoncé, among many other artists — revealed that it was his manager, Adam Leber, who suggested to Levinson the idea of the musician making a cameo on the show — before Labrinth even wrote the track.
"I think [Sam] just loved merging those two worlds and to be like, 'Here's the music appearing in the physical form,'" Labrinth told Variety. "It [was] just kind of impulsive and Sam was like, 'OK cool, I'm going to record you in two days. We've gotta get the song ready for that time.'"
The showrunner suggested to Labrinth that he consult Zendaya on the track since it would be playing in a very personal scene for her character. The suggestion yielded great results as Labrinth got inspiration from his chat with the "Euphoria" lead star.
"[Zendaya] was like, 'Check out this scene, this is what we're talking about.' Then I [sang], 'Hey Lord, you know I'm tired.' And then she was like, 'Oh s--t!' And we just started writing the song," Labrinth recalled. "It was all of that impulsive inspiration, you know?"
He continued, "And then being in the scene, I was like, 'I haven't performed for a while and I've not been on American TV before or been an actor before — oh s--t, what do I do?' I [was] like, just be in the moment. And I know what Rue's character is going through, so I was like, 'Zone in and let go of your own issues.'"
A pre-recorded version of the track was initially supposed to be played during the filming of the scene, but Levinson decided to have Labrinth sing it live to make it seem as real and raw as possible.
Labrinth went on to praise Levinson during the interview for giving him creative freedom and encouraging him to write music only when he's inspired. He also gave credit to the show creator for seeing "dimensions in me that maybe I didn't see."
The musician said he was grateful for the creative partnerships he's continued to forge with Levinson and Zendaya.
"We're all going to the edge of what we can get in our fields," he said. "We all spiritually, creatively and personally understand each other."
As for what fans can expect from the upcoming Season 2 finale, Labrinth teased, "I hope you guys bawl your eyes out in a very good way."
"Euphoria" Season 2 will air its finale episode Sunday on HBO and HBO Max.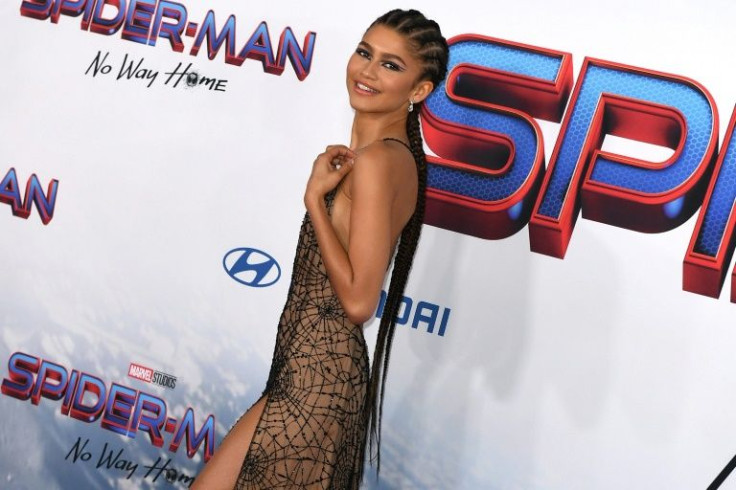 © Copyright IBTimes 2023. All rights reserved.