EU's Reponse To US Sanctions On The International Criminal Court Is 'Unacceptable'
KEY POINTS
The EU condemned the Trump administration for its latest sanctions against two top members of the International Criminal Court
ICC has been investigating U.S. military personnel for alleged war crimes committed during deployment in Afghanistan in 2020
Secretary of State Mike Pompeo called the ICC's investigation "illegitmate" during a press conference
After the Trump administration issued sanctions against two members of the International Criminal Court, the European Union's foreign policy chief described the decision Thursday as an "unacceptable" action meant to obstruct a court investigation into U.S. military officials.
"The sanctions announced by the United States administration on 2 September against two Court staff members, including its Prosecutor, are unacceptable and unprecedented measures that attempt to obstruct the Court's investigations and judicial proceedings," EU Foreign Police Chief Josep Borell said in a press release.
"The ICC must be able to work independently and impartially, free from outside interference. The United States should reconsider its position and reverse the measures it has taken. Impunity must never be an option."
U.S. Secretary of State Mike Pompeo spoke Wednesday about the sanctions against ICC chief prosecutor Fatou Bensouda and jurisdiction head Phakiso Mochochoko at a press conference. He said the two would be added to the Treasury Department's "Specially Designated Nationals" list, freezing any of their U.S. assets.
"We will not tolerate its illegitimate attempts to subject Americans to its jurisdiction," Pompeo said.
An investigation is being conducted by the ICC into alleged war crimes committed by U.S. military personnel who were deployed in Afghanistan in 2020. While the ICC did not clarify what the suspected crimes are, the U.S. has previously been accused of torturing prisoners at CIA detention sites across Afghanistan.
"These attacks constitute an escalation and an unacceptable attempt to interfere with the rule of law and the Court's judicial proceedings," the ICC said in a press release.
"They are announced with the declared aim of influencing the actions of ICC officials in the context of the Court's independent and objective investigations and impartial judicial proceedings.
"An attack on the ICC also represents an attack against the interests of victims of atrocity crimes, for many of whom the Court represents the last hope for justice."
The sanctions have also drawn criticism from various human rights groups over the apparent continued use of torture by U.S. forces and the Trump administration's failure to criminalize it.
"The Trump administration's perverse use of sanctions, devised for alleged terrorists and drug kingpins, against prosecutors seeking justice for grave international crimes, magnifies the failure of the US to prosecute torture," Human Rights Watch international justice director Richard Dicker said in a press release.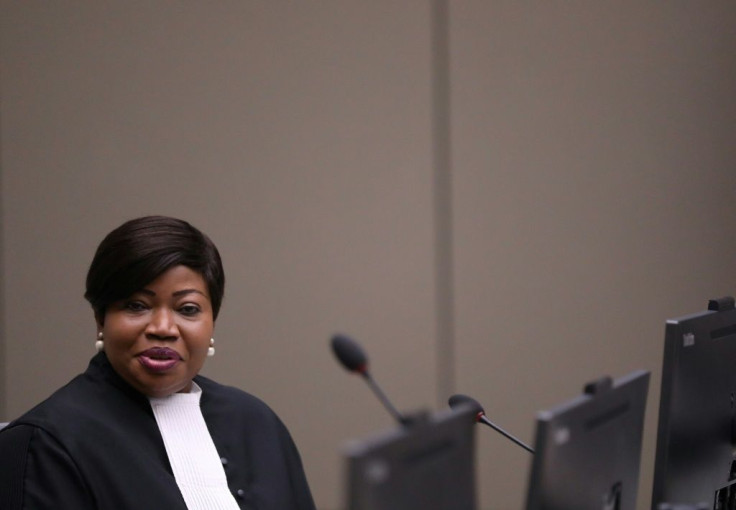 © Copyright IBTimes 2023. All rights reserved.