'Everwild' Gameplay Ideas Still Being Discussed Says Rare Studio Head
KEY POINTS
Announced by developer Rare last year, "Everwild" has had no updates since because of gameplay issues that the company is still working out
Set in a "natural and magical world", "Everwild" is being helmed by executive producer Louise O'Connor and studio creative director Simon Woodroffe
With the Xbox Series X mere months from launching, the possibility of seeing "Everwild" on that next-gen console and not just on the Xbox One is looming
Despite being announced at Microsoft's X019 event in November 2019, developer Rare has hardly discussed "Everwild" because they are still discussing how its core themes will translate to gameplay.
Video Games Chronicle reports that this was revealed by Rare studio head Craig Duncan in an interview even as he described it as "a very unique game."
Set in a "natural and magical world", "Everwild" is being helmed by executive producer Louise O'Connor, a Rare veteran who has worked on animation for Conker's "Bad Fur Day" and "Banjo-Kazooie: Nuts & Bolts," and studio creative director Simon Woodroffe, whose last game was Sumo's "Sonic & All-Stars Racing Transformed."
"We learned a lot from 'Sea of Thieves,'" Duncan said of Rare's 2018 action-adventure title of a title character aiming to be the ultimate pirate legend. "At its heart, we love the idea of 'Sea of Thieves' [and] players creating stories together."
"I think with 'Everwild,' Louise [O'Connor] and her leadership team are really passionate about giving players a world that they can just lose themselves in — you know, a lot of nature feels magical. So the notion of, 'What does it mean to nurture a world? What does it mean to be in nature?" Duncan said.
With the Xbox Series X mere months from launching, the possibility of seeing "Everwild" on that next-gen console and not just on the Xbox One is looming.
"Part of the reason we haven't talked a lot about 'Everwild' is because we're still feeling a lot of these things out. We're still playing around with gameplay ideas," Duncan admitted.
"We'll have plenty to say in the future on that, but … we have an idea we feel really passionate about, and we think there's something special. I have a team of people that wake up every morning with the desire to make this game that they're really, really passionate about," he said.
As an ambitious third-person adventure from Rare, "Everwild" could be one of the games that Microsoft shows off during the Xbox Series X games showcase set for July 23, posits Video Games Chronicle.
Earlier this week, the studio noted that "Sea of Thieves" has attracted over 15 million players since launching in March 2018, cementing its place as "the most successful new IP from Xbox this generation."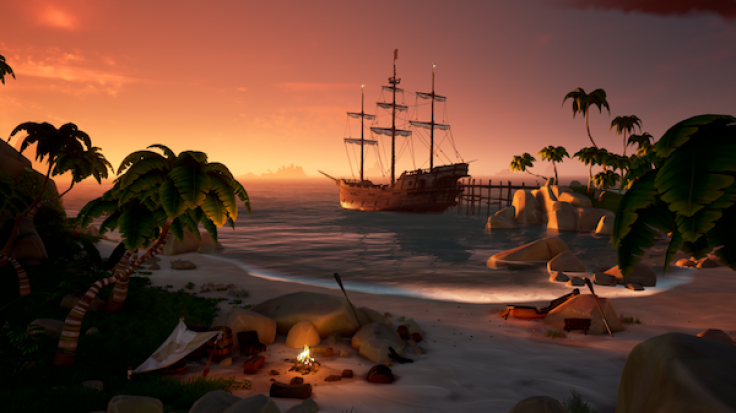 © Copyright IBTimes 2023. All rights reserved.