Ex-California Man Admits To Manipulating Young Vulnerable Girls Into Harming Themselves
KEY POINTS
The man pleaded guilty to one count of sexual exploitation of a child
He was first arraigned in February where he pleaded not guilty to an eight-count indictment
Matthew Locher will face statutory sentence of 30 years in federal prison
A former California man admitted Monday to targeting vulnerable girls -- as young as 12, and suffering from "mental health issues, including depression, suicidal thoughts, and anorexia" -- and manipulating them into performing self-harm acts.
His confession comes months after the arrest of eleven men following a three-day child sex sting operation in Indiana.
The offender, identified as 31-year-old Matthew Locher, pleaded guilty to one count of sexual exploitation of a child for the purpose of producing a sexually explicit visual depiction, the U.S. attorney's office said in a statement, reported WTHR.
Locher admitted to having engaged in online conversations with mentally disturbed girls between November 2020 and May 2021, while living in Redondo Beach, California. He had shifted to Indianapolis after the federal police searched his house, following which he was arrested on Jan. 10, and transported back to California for further processing.
According to the recent court documents, Locher intended for the victims to become his "slaves."
The indictment mentioned various instances about the extent of abuse endured by Locher's victims.
Locher had a third victim aged 12 who he convinced to run away from her family home in Ohio. The victim left home after Locher convinced her to join him in California to engage in illegal sexual activity.
According to the documents filed in the U.S. Attorney's Office in the Central District of California, the girl set fire to her family's house in an attempt to kill her parents, a plot devised by Locher, which failed.
U.S. District Judge Dolly M. Gee has set the sentencing hearing for Jan. 17, 2023. Locher will face a mandatory minimum sentence of 15 years, and a statutory sentence of 30 years in federal prison.
Assistant United States Attorney Chelsea Norell of the Violent and Organized Crime Section is prosecuting this case which was investigated by the FBI, Homeland Security Investigations, the Los Angeles Police Department, the Springfield (Ohio) Police Department, the Shelby County (Tennessee) Sheriff's Office, and New York City Police Department.
Locher was first arraigned in February for his alleged crimes, and was held without bond on federal child sexual exploitation charges.
Back then, he pleaded not guilty to an eight-count indictment where he was charged with sexual exploitation and attempted sexual exploitation of a child for the purpose of producing a sexually explicit visual depiction, enticement and attempted enticement of a minor to engage in criminal sexual activity, and receipt of child pornography.
According to the unsealed warrant, Locher had "enticed, encouraged, and instructed the victims to produce child pornography and child sexual abuse material."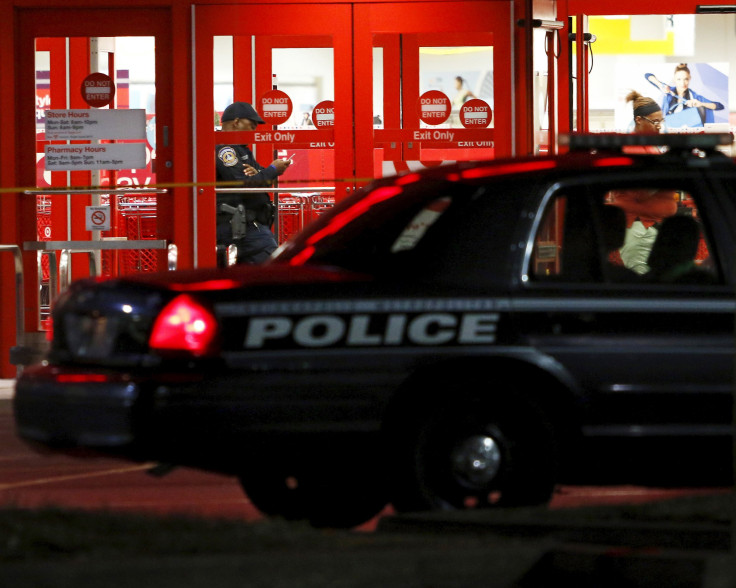 © Copyright IBTimes 2022. All rights reserved.
FOLLOW MORE IBT NEWS ON THE BELOW CHANNELS