Ex-Congressional Staffer Juan McCullum Indicted For Leaking Stacey Plaskett's Nude Photos On Social Media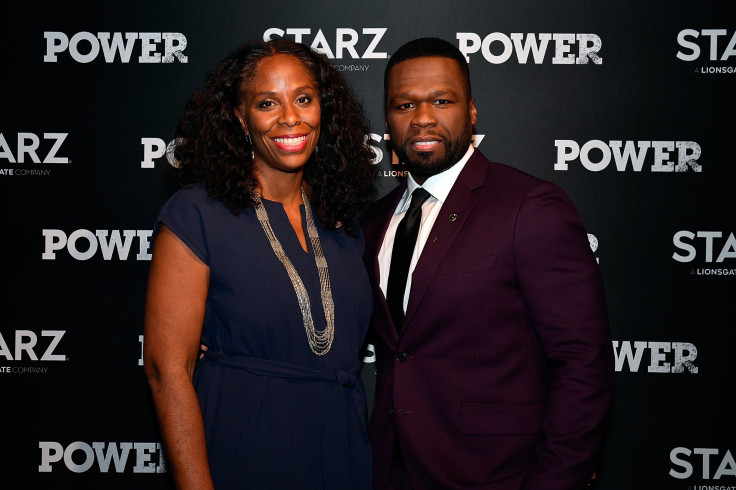 A former congressional employee was indicted Thursday for circulating nude pictures and videos of his ex-boss, Virgin Islands' delegate to Congress, Democratic Rep. Stacey Plaskett, on social media in July 2016.
The district court for the District of Columbia indicted Juan McCullum who worked under Plaskett from April 2015 to June 2016 in the House member's legislative office in Washington, D.C., a Justice of Columbia press release said.
McCullum had access to Plaskett's mobile phone which contained the salacious material when he offered to repair her iPhone from a local Apple store in March 2016, the press release said.
After accessing her private folders on the phone, which contained nude selfies and a video of Plaskett's husband without clothes and wearing makeup, McCullum proceeded to create a fake Hotmail email ID and a Facebook profile solely with the intention of distributing the content, Politico reported. Not only that, he also "encouraged others on social media to redistribute the images and videos in the member's congressional district," according to the prosecutor.
Read: Cyberattacks: FBI Says Work Email Scams, Payment Fraud Top Online Crimes In 2016
McCullum was indicted on two counts of cyber stalking along with another fellow congressional staffer, Dorene Browne-Louis, who was charged with two counts of obstruction of justice. According to the press release, McCullum sent text messages and emails to Browne-Louis, alerting her of the misdemeanor that he was about to commit and about the private content that he was in possession of.
Even though Browne-Louis knew about McCullum's intentions, she took no steps to stop the same. In fact, Browne-Louis has been accused of misleading the investigators by providing false information about McCullum's activities and deleting the texts he sent her.
Plaskett thanked the Capitol Police and the U.S. attorney for the District of Columbia for bringing the culprits to justice.
"Last year, my privacy was invaded, which was followed by an organized smear campaign and defamatory press reports concerning both me and my family," Plaskett said, WTOP reported.
"While we continue to be saddened by the damage we suffered as a result of those egregious acts, my family is also incredibly thankful to the people of the Virgin Islands, who have shown us tremendous care, sensitivity, and love throughout this ordeal," Plaskett added.
Read: The Cost Of Online Crime: Preventing Cyberattacks And Hacks On The Internet For Cheap
According to a 2017 study done by Pew Research Center, involving 4,248 adult citizens, it was found that 41 percent of Americans have experienced some sort of harassment online. Additionally, it was seen that 61 percent had witnessed others being treated wrongly by cyber stalkers. While most people shrugged off minor cases of harassment, one in five Americans had come across severe forms of online harassment, such as physical threats, protracted harassment, sexual harassment or stalking.
Although investigators have not revealed McCullum's motive for distributing the salacious content, the study found that some of the top reasons for people facing harassment online are political stance (14 percent) physical appearance (9 percent), race or ethnicity (8 percent) or gender (8 percent).
Social media has had a huge role to play in the rise of cyber crimes. One such instance took place Tuesday when three individuals were taken into police custody for kidnapping a 23-year-old woman and sexually assaulting her on Facebook Live.
© Copyright IBTimes 2023. All rights reserved.