Ex-FTX Exec Under Investigation For Illegal Donations To Girlfriend's Congressional Campaign: Report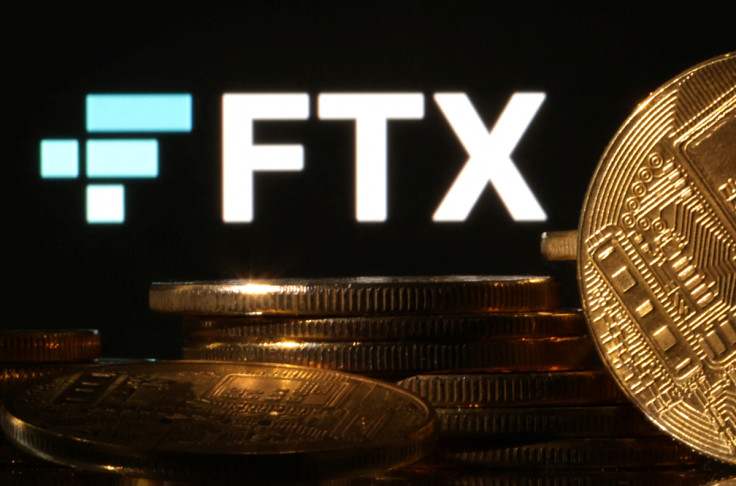 KEY POINTS
Salame's Maryland house was raided by authorities in April
Authorities seized mobile devices at his home at the time
Neither Salame nor Bond made any comments regarding the latest issue
Ryan Salame, the first FTX executive who blew the whistle about the cryptocurrency empire and its CEO Sam Bankman-Fried, is under federal investigation for allegedly making illegal donations to his girlfriend's congressional campaign, according to a report.
Manhattan federal prosecutors are currently investigating former FTX executive Salame and his girlfriend Michelle Bond, a former congressional candidate, for alleged violations of campaign finance law, the Wall Street Journal reported, citing people familiar with the matter.
The U.S. law mandates that a political campaign cannot receive beyond a set amount of funds from an organization or individual, including cumulative limits.
Investigators are currently looking into the money transferred from Salame to Bond, including the loans the congressional aspirant made for her own campaign, to check if they unlawfully bypassed the limits.
Bond announced her bid as a Republican congressional candidate for the 2022 Republican Primary in the first district of New York in June 2022. She has also been involved in the cryptocurrency industry for nearly a decade and has served as a consultant of FTX and the CEO of the crypto trade body, Association of Digital Asset Markets.
While Salame and Bond's camps have not yet issued any comments regarding the issue, the investigation started almost three months ago when authorities raided Salame's Maryland home and confiscated mobile devices in the residence.
At the time, reports claimed that the raid was in connection to the investigation surrounding FTX's "attempts to exert political influence in Washington," involving almost $24 million in political donations the executive made during the 2022 midterm elections, as well as the $90 million campaign donations made by other executives of the crypto empire, which were believed to be funds of the business' customers.
Salame used to be the co-CEO of the crypto exchange's subsidiary in the Bahamas and has so far not been charged with any criminality.
He was also the first FTX executive to have helped authorities in their investigation of FTX and Bankman-Fried and was eventually followed by former Alameda Research CEO Caroline Ellison, former FTX director of engineering Nishad Singh and former FTX chief technology officer Gary Wang.
Meanwhile, Bankman-Fried is currently under house arrest at his parents' home in Palo Alto after he posted bail and is waiting for his trial set for October.
© Copyright IBTimes 2023. All rights reserved.