FTX-Swift Deal Failed Because Bankman-Fried Called It Off: Reports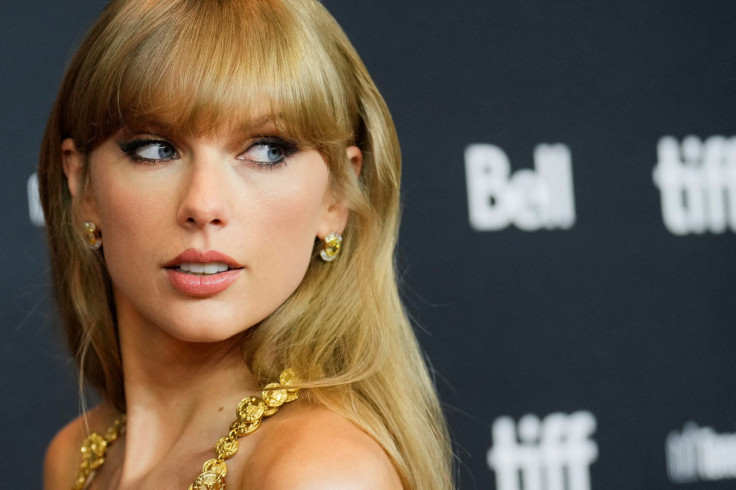 KEY POINTS
Swift reportedly approved the FTX sponsorship after six months of negotiations
The signed deal was sent via email to Sam Bankman-Fried where it sits unanswered
A group of FTX executives reportedly persuaded Bankman-Fried to not follow through with the multi-million dollar sponsorship deal
Contrary to previous reports, music royalty Taylor Swift did approve and sign the $100 million FTX sponsorship deal and it was Sam Bankman-Fried who eventually pulled the plug and called it off.
Last year, after six months of negotiations, Swift's team supposedly signed and agreed to a sponsorship deal with the now-disgraced crypto empire FTX, but executives at the crypto exchange apparently decided not to go through with the deal, CNBC revealed, citing a person familiar with the matter as its source.
Following the singer's approval, the deal was sent via email to Bankman-Fried, the co-founder and at the time CEO of FTX, where it remained unanswered for a few weeks.
Bankman-Fried's action at the time was due to the persuasion of a group of FTX executives, who allegedly convinced the crypto mogul to not follow through with the multi-million dollar sponsorship deal, the report added.
The FTX CEO eventually bailed on the deal, which "frustrated and disappointed," Swift's camp, The New York Times reported.
The latest details about the failed FTX-Swift deal go against the narrative of various media outlets that the singer's camp had done its due diligence in considering FTX's offer before pulling out.
In April, Adam Moskowitz the lawyer representing the FTX victims said on a podcast that he was impressed with Swift for doing due diligence on FTX.
"The one person I found that did that was Taylor Swift," Moskowitz said before noting, "In our discovery, Taylor Swift actually asked them, 'Can you tell me that these are not unregistered securities."
Tech billionaire Elon Musk commented in a tweet about the lawyer's comment and said that he was "not surprised" by the singer's decision not to ink the deal because he thinks she is "smart" and her father is a "well-regarded investment banker."
Musk was referring to Scott Swift, who used to work as an investment banker and stockbroker at Merill Lynch and later purchased a 3% stake (worth around $300,000) in the independent label Big Machine Records, the label that first signed Taylor.
In an interview with the NYT, Moskowitz admitted that he had no inside insight about the negotiations between the singer's team and FTX.
FTX, once one of the most trusted brands in the crypto industry imploded last year and eventually filed for Chapter 11 bankruptcy protection last November.
Bankman-Fried is currently under house arrest at his parents' home in Palo Alto and is waiting for his trial scheduled in October.
© Copyright IBTimes 2023. All rights reserved.