Ex-NYC Drug Peddler Allegedly Fatally Shot In His Apartment After Feud With Teen Gang
The wife of a former New York drug peddler, who was fatally shot by a group of teens after they allegedly broke into his apartment to rob drugs from him, has opened up about the ordeal.
Jason Andrades, 49, was shot and killed by at least three men in his apartment in Red Hook Houses around 9:25 a.m. on Feb. 9, following a weeks-long feud with his killers, AM NY reported.
His wife, Alexandria Lyons, spoke to New York Daily News on Sunday about the incident. Lyons said she suspected the assassins tried to rob drugs from Andrades, but he didn't have any as she had made him quit that profession days ago.
"My husband wasn't selling drugs. I made him stop selling drugs, so he wasn't selling drugs," Lyons told the outlet. "Every time they came they thought he [still] had drugs, so they were trying to rob him."
Lyons added she was left to clean the blood splattered on the floor after her husband was shot.
Andrades had reportedly clashed with the group on the first floor of the building, before seeking refuge in his apartment, where he was ultimately shot. He even allegedly stabbed one assailant with a machete he carried after the feud with his would-be killers started turning increasingly ugly.
"He would have it just in case," Lyons said. "This was an ongoing problem with these kids."
Andrades was rushed to the New York-Presbyterian Brooklyn Methodist Hospital after the shooting, where he later died. At the hospital, he was placed on life-support and suffered at least seven heart attacks, and his wife was told he wouldn't make it as he had lost a lot of blood.
His wife said Andrades had no idea he was shot.
"He didn't even know he was shot, it was too much adrenaline," she said. "I said, 'What's the matter? Babe, what's the matter?' He dropped the machete and it was so much blood."
Lyons said she suspected a group of teens was behind her husband's killing as he had prior run-ins with them, including an incident, where the attackers stripped him of his clothing and beat him up. She said the gang had been hanging around outside the building, troubling residents and guests.
Lyons remembered her husband as a person with "the biggest heart," who would do anything for his family and help his neighbors.
The police are reportedly working to track down the man's killers.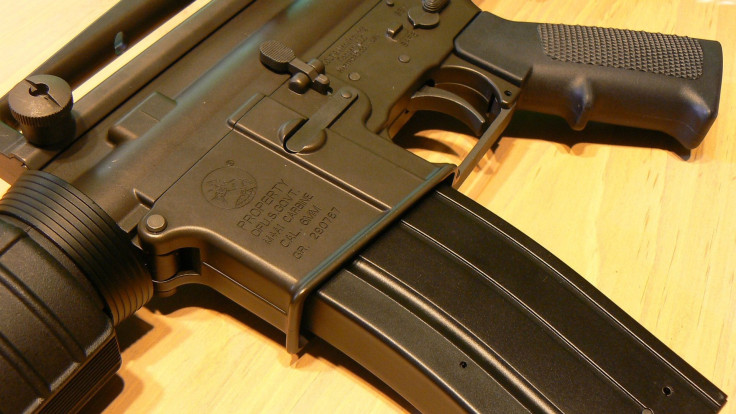 © Copyright IBTimes 2023. All rights reserved.