Ex-NYPD Informant Who Helped Bring Down Commissioner Facing Charges For Sex Trafficking
KEY POINTS
Former NYPD informant Lawrence Ray facing sex crime charges
Ray was intsrumental in bringing down Comissioner Bernard Kerik for corruption
Ray allegedly subjected his victims to sexual and psychological manipulation and physical abuse
Former high-profile NYPD informant Lawrence Ray has been arrested by the FBI on sex trafficking and other charges, according to the FBI and U.S. Attorney's Office for the Southern District of New York. The indictment alleges that Ray "targeted a group of college students and others for indoctrination and criminal exploitation."
Ray was instrumental in helping police bring down one of their old bosses, former Commissioner Bernard Kerik in 2009. Kerik had pleaded guilty to multiple counts of tax fraud and obstruction, becoming the first New York City Police Commissioner in more than 100 years to be found guilty of corruption. He was sentenced to four years in prison.
Ray, who was once good friends with Kerik, is accused of abusing university students at Sarah Lawrence College in Bronxville, the institution of higher education his daughter attended. At the time of his arrest, Tuesday morning at approximately 6 a.m., one of his alleged victims and his daughter were in his apartment.
The indictment said that over the course of nearly ten years, starting in 2010, Ray allegedly subjected the victims to sexual and psychological manipulation and physical abuse. The document goes on to give ugly details about how Ray moved in to on-campus housing with his daughter and her co-ed roommates during their sophomore year at the Westchester County college and allegedly began "therapy" sessions with some of the roommates supposedly to help them with psychological issues. U.S. Attorney Geoffrey Berman said the Ray was driven by a need to control his victims.
Kerik was not shy about his criticism of Ray and what he claims are the people who let his crimes go unaddressed. "I haven't spoken to Larry Ray in over 19 years. I only wish that the FBI and the Justice Department realized what a con-man he was prior to making him their superstar witness against me," Kerik told News 4 in a statement. "In their zeal to destroy me and my family, they ignored his lies, deceit, and inconsistencies. Hopefully, this indictment will be the end of his reign of terror on everyone he has conned, manipulated, or deceived, and the children he has hurt."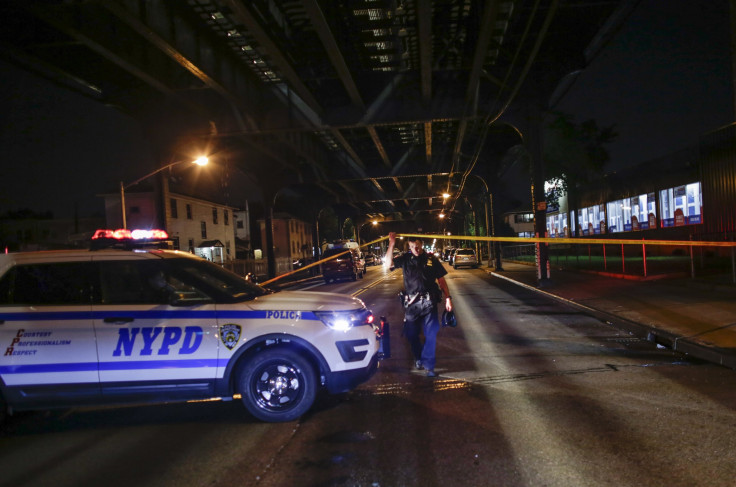 © Copyright IBTimes 2023. All rights reserved.