Ex-Porn Star Mia Khalifa Cries After Learning Lebanese Women Love Her [Watch]
KEY POINTS
Mia Khalifa got emotional after learning that many Lebanese women are now supporting her
She gained a lot of fans in her home country Lebanon due to her efforts following the Beirut explosion
Khalifa raised funds to benefit the Lebanese Red Cross in August
Mia Khalifa has millions of fans worldwide, but she recently got emotional after learning that she has a lot of supporters among Lebanese women.
On Monday, Khalifa shared a clip on Instagram from her interview on the "Sarde (After Dinner)" podcast. The thumbnail shows young Lebanese women and the words, "Mia Khalifa's fans are Lebanese women."
"I never lost touch my Lebanese roots, in fact, I feel like as I've gotten older and grown into myself, I've nurtured them more; this conversation left me feeling validated in my heritage," she wrote in her post.
During her chat with hosts Mouin Ali Jaber and Medea Azouri, they talked about her efforts to help the Lebanese people following the Aug. 4 Beirut explosion. When asked if she was aware that most of the fans she gained in her home country were women, Khalifa choked up as she revealed that she had no idea.
"It's important to know that a lot of women love what you are doing," Azouri said.
Azouri said that she didn't understand the hate Khalifa received for her porn career as she believes "each person is free to do as they please." But she added that she was happy to see that people's perception of Khalifa in Lebanon has now changed.
"Now when I talk to my friends and when I told them, you know we're going to do a 'Sarde' with Mia Khalifa, all my female friends were so happy," Azouri revealed, adding, "...in a way, it's like a symbol to see for us women that you are doing things like this to Lebanon."
Khalifa was moved by the knowledge that Lebanese women are supporting her. She shared that she had spent the last six years believing Lebanese women did not like her due to her past career as an adult film star.
"That means a lot because I am a Lebanese woman and my future daughter will be a Lebanese woman," Khalifa said. "We need to protect them, they are the future."
Following the Beirut blast, Khalifa used her platform to raise awareness for the ongoing crisis in Lebanon and to raise funds to aid the victims of the devastating explosion. She auctioned off her "infamous" glasses and donated the $104,000 she got for her accessory to the Lebanese Red Cross.
The TikTok star also offered to fulfill her fans' request for $300 or chat with them for $19.99 via Cameo to benefit the organization.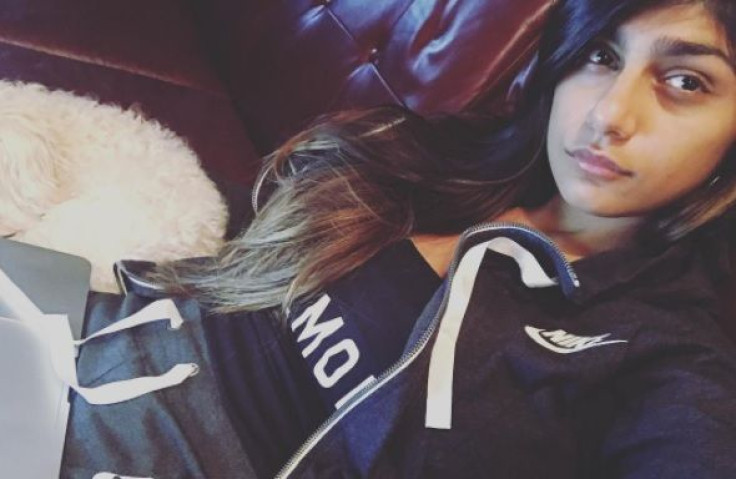 © Copyright IBTimes 2023. All rights reserved.