Ex-Porn Star Mia Khalifa Invites Lebanese Artists To Design Her Next Tattoo
KEY POINTS
Mia Khalifa invites Lebanese artists to design her next tattoo that would cover up her ouwet ink
The ex-porn star said she wants a geographic outline of Lebanon for her new tattoo
Several Twitter users called out Khalifa for her ouwet tattoo
Mia Khalifa is inviting Lebanese artists to design her next tattoo to cover up an old one, which she describes as "misplaced patriotism."
On Thursday, the ex-porn star took to Instagram and shared a snap of her wrist. The picture showed her Lebanese Forces cross tattoo and it came along with texts that read, "Lebanese Artists" and "I need to cover this trash by Sunday."
"I'd be honored to have your art on my body, if you have a sketch or piece of art showcasing the geogreaphic outline of Lebanon, bleeding, please tag me in stories. It's the easiest place for me to see your message," she wrote with heart and Lebanon flag emoji in another text.
Khalifa also made a lengthy caption for her post explaining why she needed a new tattoo. Apparently, she wants to cover up her ouwet ink because she no longer thinks it's right to keep it.
"DESIGN MY NEXT TATTOO! A Lebanese artist should be the one to sketch my cover up of this misplaced patriotism from when I was 18. Please submit by tagging me in stories or grid post and hashtag #CoverThatTrash," she wrote.
"I want a geographic outline of Lebanon with honor paid to this tragedy. Make it red. Make it stand out. Make it a conversation starter so no one I ever encounter forgets about Beirut."
Ivana Belakova, a female tattoo artist, will be the one to ink the new design to Khalifa. Fans should not worry with the close contact between Khalifa and Belakova as they will undergo COVID testing beforehand. Also, the activity will be live stream.
"I'll be on from 9 AM PST - 12 PM PST to countdown the final few hours of the Mia Khalifa glasses auction benefiting the @lebaneseredcross, and to raise some more money on Twitch! I have some fun planned for y'all with @bigbossboze and a few other guests, so tune in!" she added.
Khalifa's ouwet tattoo has been an issue to some netizens. In fact, several called her out on Twitter for it before she decided to cover it up.
"To all my new followers. Mia Khalifa does not deserve any sympathy. She supports fascist political parties and Millitant groups in Lebanon below is a picture of her with a LF (Lebanese forces) tattoo a far right Christian millitia group," one wrote on Twitter.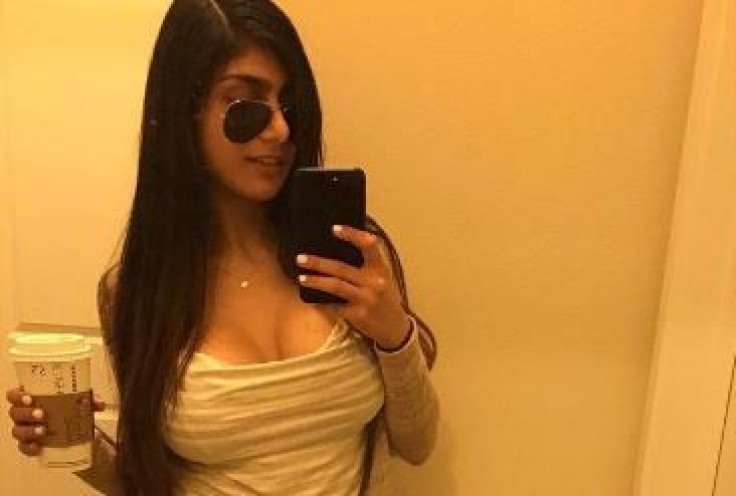 © Copyright IBTimes 2023. All rights reserved.
FOLLOW MORE IBT NEWS ON THE BELOW CHANNELS