Ex-Porn Star Mia Khalifa Nose Reveal: See New Selfies After $15K Rhinoplasty
KEY POINTS
Mia Khalifa shared new photos for her nose reveal
The former adult movie actress was body-shamed on Twitter
Khalifa slammed those who still call her a porn star online
Mia Khalifa has shared new selfies after getting a nose job.
The ex-porn star took to Instagram for her nose reveal. Khalifa shared a series of photos during and after getting a $15K scarless rhinoplasty.
The first snap featured Khalifa with a bandage on her nose. Her post also included a selfie of her before the surgery, a short video at the doctor's office and more recent selfies with her new nose.
"NOSE REVEAL," she wrote in the caption.
She stated that Dr. Deepak Dugar has every video of her journey on his IGTV. She also shared how she came up with decision of getting the scarless rhinoplasty.
"We also sat down and talked about what I wanted / what was realistic for me, and we both agreed @scarlessnose ™️ was the best option for me because I wanted to still look like myself, just with a softer more feminine version of my nose every day the swelling goes down more (and will continue to for the next year), but the results are already better than anything I could've imagined," she added.
Khalifa thanked Dr. Dugar's team for helping her achieve her dream nose.
In another post on Instagram before her nose reveal, Khalifa shared that she wanted to maintain her strong middle eastern nose and so she only got the surgery to soften it and make it more feminine.
Meanwhile, sources told TMZ that the nose job was a long time coming for Khalifa who had always wanted it since she was a teenager. The former porn star was allegedly insecure of her nose for a long time.
In related news, some netizens recently body-shamed Khalifa on Twitter.
"I can't believe we all thought Mia Khalifa was sexy," a netizen wrote as caption to the photos of the former adult entertainer.
The post received mixed reactions. Others said they were not among those who considered Khalifa sexy by replying in the first place. Meanwhile, some urged the rest to leave Khalifa alone.
The TikTok star also listed several things she did to move on from the porn stigma while slamming those who still refer to her as a "porn star." But a netizen explained to Khalifa why she is still associated to her past career.
"Kobe has an Oscar still he's known as a basketball player. Jayz is a business man still known as a rapper. People will remember you by what made you famous," @youngpapibrugal explained to Khalifa.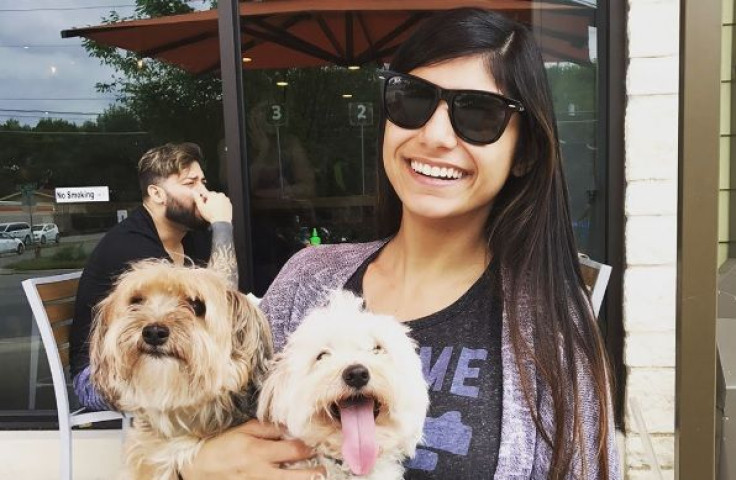 © Copyright IBTimes 2023. All rights reserved.