Ex-Porn Star Mia Khalifa Posts Unfiltered Photos To Highlight Body Acceptance: 'Instagram Isn't Real'
KEY POINTS
Mia Khalifa promoted self-love and body acceptance in her latest Instagram Stories
The former adult star shared a series of photos with and without filters
Last week, Khalifa revealed the "extra skin" on her body in a TikTok clip
Ex-porn star Mia Khalifa has shared new makeup-free photos as she reminds fans about the importance of body acceptance and self-love.
On Instagram Stories, Khalifa shared snaps of herself posing in different ways in a black crop top and jewelry, but each pose had two versions: one with a filter and one without. The social media star used a filter that instantly gives her rosy cheeks, flawless skin, plumper lips and a defined nose in some photos but revealed her real features in others.
"Body acceptance was a huge topic in my tiktok comments yesterday, so I wanted to remind y'all to love yourself," Khalifa wrote.
The former adult star also discouraged her followers from comparing themselves to models and influencers who post only perfect photos on social media.
"Also, reminder that the women you think are so flawless and perfect have actually put in a lot of effort to look like anything but themselves on Instagram," Khalifa wrote.
She reiterated her message in the caption of her snaps without beautifying filters, saying, "Instagram isn't real."
This update comes a day after the ex-porn star shared a bikini photo on Instagram from her trip to California.
Khalifa has always been vocal about her criticism of society's beauty standards and promotes celebrating women's bodies.
Last week, Khalifa encouraged self-love in a TikTok video by sharing a clip from user @mariapacelli, who revealed the extra skin on her stomach, as well as showing off her own.
"[I]t's time [to] normalize extra skin, stretch marks & everything else that comes with losing weight. [C]heers to an era of self love," @mariapacelli wrote in her clip.
Khalifa agreed with the TikTok user, saying, "I love my extra skin. It reminds me why I have a great personality."
In July, Khalifa and her friend held a Q&A session on Instagram Stories in which they asked her followers about the things they believe should be normalized. One responded to her and said that acne should be seen as normal.
"[N]ormalize what, normalize what, normalize acne. What's that?" Khalifa said as she showed her blemishes.
Another follower said that hip dips should be normalized.
A third fan said that not looking like Instagram models and being average-looking should also be normalized as well, prompting Khalifa to show the extra skin on her stomach area.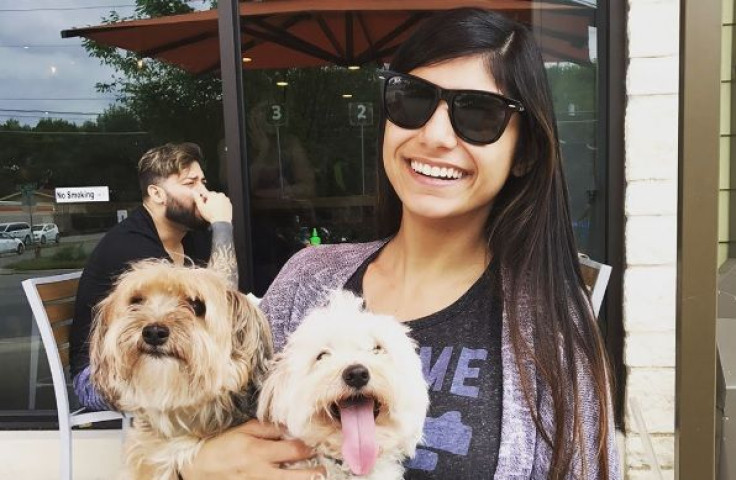 © Copyright IBTimes 2022. All rights reserved.
FOLLOW MORE IBT NEWS ON THE BELOW CHANNELS