Ex-Porn Star Mia Khalifa Slammed BangBros For Allegedly Capitalizing On Eric Garner's Death
KEY POINTS
Mia Khalifa criticized BangBros for allegedly capitalizing on Eric Garner's death
The ex-porn star said that a video posted on the company's website mocked Garner's death and the Black Lives Matter movement
Khalifa's fans started a petition seeking justice for her
Mia Khalifa criticized BangBros for allegedly capitalizing on Eric Garner's death.
The former adult entertainer's war against porn giant websites such as BangBros continues. On Sunday (July 5), Khalifa took to Instagram and shared a screenshot of an alleged video from BangBros that seemingly mocked Garners death.
"When I say my problem with companies like BBros, X*ideos and PH ISN'T just about me this is what I mean," Khalifa wrote.
"Around the same time that BBros hid behind a company name while I dealt with threats, assaults, and isolation… They were capitalizing off Eric Garner's death with this masterpiece."
In the caption, Khalifa added that BangBros allegedly pulled the video from its site and affiliated tube sites. She added that the clip was released in 2014 and it "mocks Eric Garner's death and BLM."
"They filmed a protestor being lured into a van and forced to 'not breathe' by gagging and holding her nostrils shut," Khalifa continued.
"Classy move to remove problematic content when THEY'RE the subject of scrutiny, not when the girl you threw in front of the camera is. If it's that easy, just remove the content, boys.... don't be shy... just remove it."
Khalifa also shared the same post on her TikTok account.
Garner was an African American who was detained for allegedly selling loose cigarettes. He died after being placed in a chokehold by a police officer. Garner was asthmatic and in a video filmed by a bystander, he can be seen crying out to the officers saying, "I can't breathe," the BBC reported.
The former porn actress regretted her brief stint in the adult entertainment industry. Khalifa only joined the industry for three months and made 11 videos. However, she felt that those videos will haunt her for life. And so she wanted the videos to be taken down.
Khalifa's fans have been very supportive of her. In fact, they started a petition asking BangBros, Porn Hub and other sites to take down Khalifa's videos and photos from their sites. They also wanted her domain names to be returned to her. The petition seeking justice for Khalifa has already received over 1.5 million signatures.
Meanwhile, it's not the first time Khalifa fired back at BangBros. She was recently notified that Xvideos put several videos on its main page that mocked her and the Black Lives Matter movement. Xvideos and BangBros are both owned by WGCZ S.R.O.
"Wonder if it's because BBros owns X*ideos!? Do you see what I mean when I say they strategically, purposefully, and actively try to drag me down the further I distance myself," she wrote.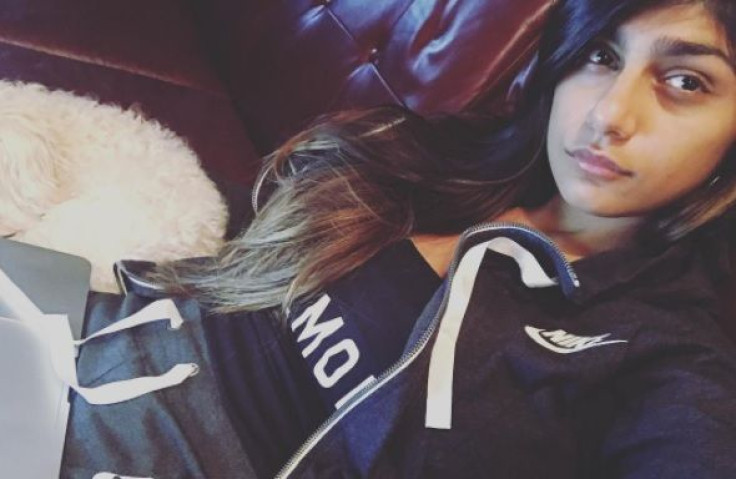 © Copyright IBTimes 2023. All rights reserved.