Ex-Trump Aide Joins 2024 GOP Presidential Race; Teases 'Big Announcement' On Feb. 15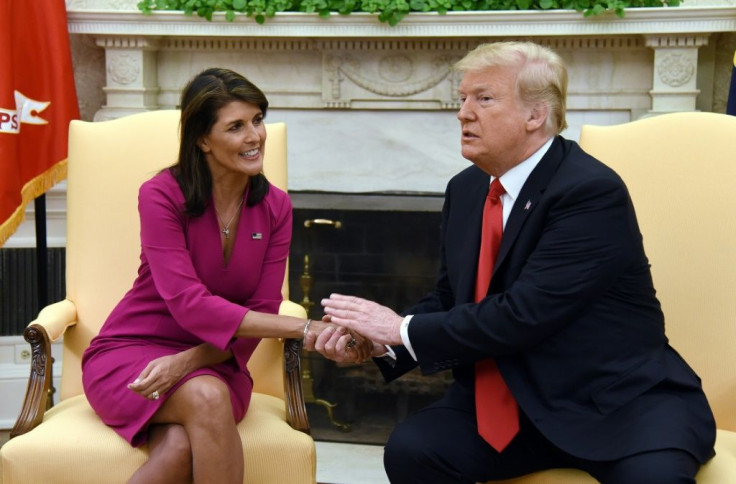 KEY POINTS
The former U.S. ambassador previously said she would not run against Trump
Nikki Haley will announce her bid on Feb. 15 in Charleston
Trump is still the leading choice among the Republicans
Nikki Haley, the former U.S. ambassador to the United Nations under the Trump administration, is set to formally announce her bid for the presidency on Feb. 15, making her the second Republican candidate for the 2024 presidential race.
The former South Carolina governor teased the announcement on her social media page on Thursday.
"My family and I have a big announcement to share with you on February 15th!" Haley wrote. "And yes, it's definitely going to be a Great Day in South Carolina!"
Haley would face off with her former boss, two years after telling the media that she would not run against Trump.
"I would not run if President Trump ran, and I would talk to him about it," Haley told the Associated Press in 2021.
However, the former ambassador has since changed her stance and called for a "new leadership."
"When you're looking at a run for president, you look at two things. You first look at: 'Does the current situation push for new leadership?'" Haley told Fox News in January. "The second question is: 'Am I that person that could be that new leader?' And can I be that leader? Yes, I think I can be that leader."
Before the announcement, sources said Haley had been hiring key staff and canvassing potential donors for the upcoming elections.
According to a BBC report, Trump said that Haley called him recently to inform him of her interest in running.
The old Republican said that he would welcome the competition.
"I said, 'Look, you know, go by your heart if you want to run,'" Trump said, as quoted by BBC.
An earlier survey by Yahoo News found that only 5% of Republicans and GOP-leaning independents favored her, compared to Trump's 42%.
Haley spent two years defending Trump's decisions in the UN by pulling out of the Iran nuclear deal, withdrawing from the Paris climate agreement and moving the U.S. Embassy in Israel from Tel Aviv to Jerusalem.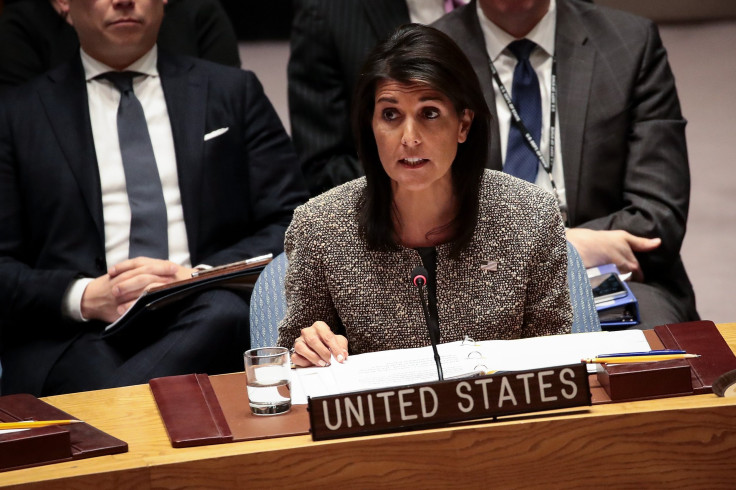 © Copyright IBTimes 2023. All rights reserved.